English Language GCSE
Course Overview
Our English Language GCSE course is designed for students who have not yet achieved Grade 4 in English GCSE. In all our classes we nurture a caring and supportive culture; course trips enable you to turn your classmates into friends and develop mutual trust which will build your confidence in lessons.
---
Your teachers will offer additional workshops and one-to-one support to further develop and boost your literacy skills. We balance collaborative group tasks with independent assignments. Our lessons are interesting, structured and varied; teaching methods involve discussions, as a whole class as well as in small groups. You can expect to produce significant amounts of writing in every lesson, which will really develop your literacy.
At the end of the year you will sit two exams focusing on one 19th century literary prose text and two non-fiction 20th and 21st century texts. You will also write one piece of original creative writing and one piece of original transactional writing. Your studies will prepare you for your exams ensuring that you feel confident and well-equipped for the examination period. Throughout the course you will read, analyse and evaluate a range of extracts from 19th century fiction as well as 20th and 21st century non-fiction. You will spend time in lessons practising a range of activities and writing tasks that will develop your approach to imaginative and transactional writing, for example speech writing, letter writing and article writing.
If you have taken Spoken Language in school and have obtained at least a pass grade, you will not need to take it again.
Module Titles
19th Century Fiction and Imaginative Writing
20th and 21st Century Non-Fiction and Transactional Writing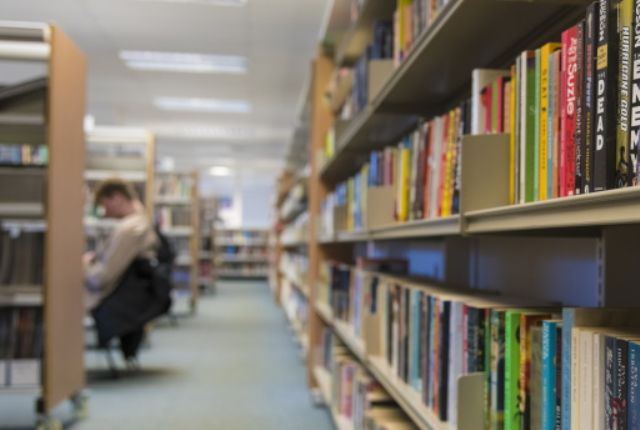 Key Info
Minimum Entry Requirements
Three GCSEs at Grade 4 including:

Grade 3 in GCSE English Language
Students must study GCSE English if they have not achieved a Grade 4.
Assessment
100% Exam
Exam Board: Edexcel Pearson
Why choose this course?
This course is suitable for students who have not yet achieved grade 4 in their English GCSE.
You will enjoy this course if you are keen to read a range of texts and learn about how language can be used for effect. You will enjoy this course if you enjoy your producing your own writing for a range of purposes: this might be to entertain or to inform or to persuade your reader.
We offer workshops to extend and support your skills; one-to-one support is also available. We nurture a caring and supportive culture in all of our classes; extracurricular trips enable students to bond and to develop mutual trust which builds their confidence in lessons. For example, we recently ice-skated at a local ice-rink which provided a stimulus for some superb imaginative writing.
Skills you'll gain
You will learn to adapt your writing so that it is appropriate for a range of purposes and audiences. You will learn to read critically and analytically and to articulate clear responses to texts.
After Long Road
Students who achieve grade 4 and above have the qualification to progress to level 3 courses such as A Levels and diplomas, take up apprenticeships or enter into employment with enhanced qualifications.
I really enjoyed the range of tasks that we did and the variety of texts that we looked at. I enjoyed that even when we were in lockdown the tasks were still very interactive and interesting. I also enjoyed the level of independence we had while doing tasks. I have really enjoyed the GCSE English course this past year!