After Long Road
Careers and Employability Lead: Tariq Sadiq
Email: tsadiq@longroad.ac.uk
Telephone: 01223 63 1225
Our qualified Careers & Progression team are always finding new ways to empower you to make well-informed, ambitious, realistic decisions about your future. We're committed to helping you create your own progression plan and supporting you to achieve your goals. With a thriving network of industry links, we tap into local and national trends to ensure the advice and guidance we provide is up-to-date and future focused, helping you build the vision and skills for a fulfilling and sustainable career. Regular careers events, talks, tutorials and workshops throughout the year that is focused on helping you - and your families - understand your options will help make your plan a reality.
Every student has a Unifrog account which is a comprehensive careers platform including detailed information about job profiles, university courses, and apprenticeships. There are many useful tools which help you to work out your own interests and skills and identify jobs that match. You can access online courses, videos, webinars, and how-to expert guides on everything ranging from writing personal statements to understanding Growth Mindset. The Careers Guidance team will work with you to use Unifrog effectively to plan your destinations and find the right pathways. For those that need it, we can offer one-to-one personal guidance with an individual Action Plan, and we can also signpost you to additional resources and support.
Work Experience
You will be encouraged to undertake work experience, no matter what subjects you choose to study with us. If you are on an Applied Diploma course, a placement may be a key part of your programme. We will guide you on how to find a suitable placement and we will also use our employer contacts to help if necessary
Work experience gives you the opportunity to build workplace skills and confidence, as well as the opportunity to network and pick up industry know-how. Our students regularly find placements in the NHS at Addenbrooke's Hospital, shadowing doctors, physiotherapists, nutritionists and dieticians.
During the pandemic, companies offered virtual work experience opportunities and we encourage all students to take advantage of these when offered alongside in-person placements.
University
For many of our students, University is the next step, with around 70% of our students choosing this path. They are successful, too. Our graduates have higher than average completion rates and achieve great results, with over 84% of Long Road alumni achieving a 1st or 2:1 Honours degree.
Did you know that last year our students ended up at over 105 different Universities all over the UK? From successful places at the University of St Andrews in Scotland, Ulster University in Northern Ireland or Cardiff University in Wales, to over 170 places at a wide variety of Universities and specialist creative arts colleges in London and the South East, we are proud of the courage our students show in stepping out of their comfort zone to try something new. With more and more overseas Universities teaching in English, we can help you broaden your horizons even further.
Aiming for Oxbridge? On our Russell Group Preparation Programme you will receive one-to-one support from recent Oxbridge alumni, meet Admissions Officers, and be guided through every step of your application.
If you're already thinking about university, you've probably spent some time researching the different courses you might like to study, but you should also have a look at the financial support that may be available. Most universities offer scholarships and bursaries that don't need to be paid back! For more information, click here to download the SFCA UK University Bursaries & Scholarships Guide 2023.
Harrison Twinn
Long Road Alumnus 2013
Bournemouth University
Station Sound Producer, BBC Radio 1, 1Xtra, Asian Network, Radio 2 & Radio 6
---
I chose to study at Long Road because I wanted a student experience that offered independence while learning and top-quality facilities. I enjoyed having the opportunity to bond with like-minded people who would later become a part of my circle of friends. The level of openness and trust between peers and staff alike was one of the key factors that helped me to thrive as a young individual in and out of college.
As a teenager who didn't really know what to do as a career, Long Road helped me to hone my audio editing and mixing skills that I had since taken with me into my role at the BBC. They had helped me to cement my passion for the craft, which later set me on my path into my first-choice university (Bournemouth University) and then into a highly-competitive radio industry. I'm convinced that, had Long Road not exposed the world of film/media production to me as something that you could do as a job, I would not be in the fortunate position I find myself in today.
Long Road was essentially the initial spark that set off an extraordinary chain reaction that became my career that's still on the up! I am now working permanently full-time at BBC Creative in a team responsible for scriptwriting, recording, editing/mixing and producing radio trails for playout across the BBC's biggest national radio networks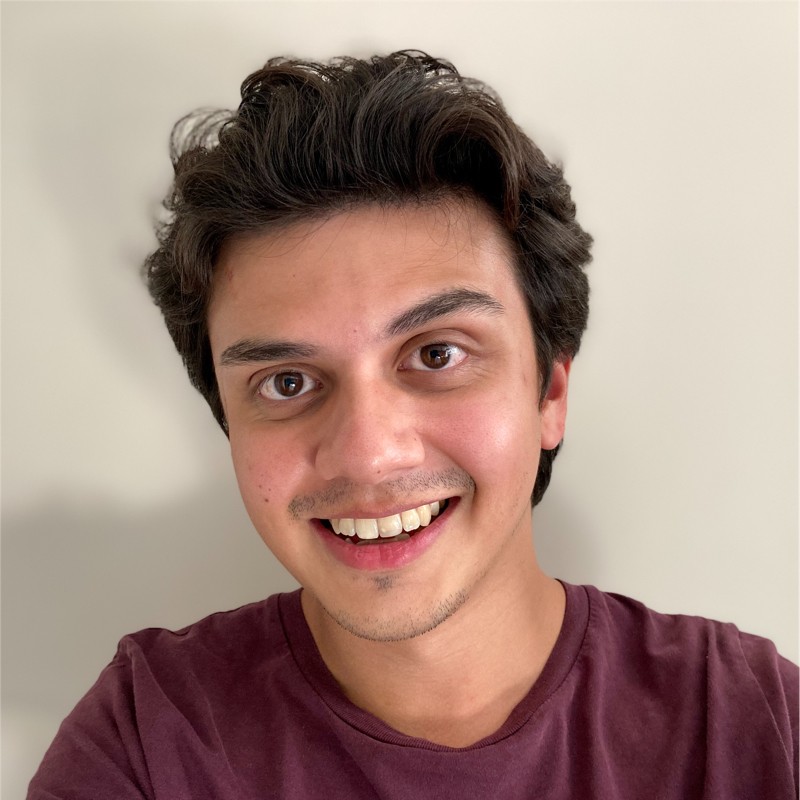 Further Education
Not sure if University is right for you? Don't worry, we will help you explore all of your options. We can advise on Foundation years and access to Higher Education; if you don't think a full degree programme is the right choice, and you want a more vocational route into your dream career, we will help you find the right further education course to make your next steps a success.
Mo Andrews
Long Road Alumnus 2020
Level 4 Art Foundation, Manchester School of Art
---
My favourite thing about studying at Long Road was the fact that I had teachers that would challenge my opinions and methods of working whilst trusting and supporting the direction I chose to go in – I despise being patronised, so it was really lovely that I had that level of stimulation / debate and I really felt I was being listened to.
I'd like to thank all of my art teachers for allowing me to push boundaries and being so engaged and supportive, as well as giving me the confidence to take Art further!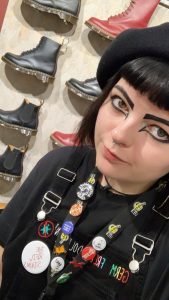 Apprenticeships and Degree Apprenticeships
Want to earn while you learn? We know that University is not for everyone, and the growth of high quality advanced Apprenticeships means there has never been a better time to explore alternatives. You can even study for a degree at the same time as developing the skills needed by industry. We will help you understand the different types of Apprenticeship available through our careers and tutorial programmes, keep you updated with live vacancies in the area and beyond, and support you to develop persuasive applications that stand out in a competitive market.
Our annual Apprenticeship Fair is perfect if you're looking to kick-start your career. We collaborate with our careers and enterprise partner, Form the Future, to host a range of local, national and world-leading international companies to talk about their Apprenticeship opportunities available in the area and to answer your questions. From IT and Tech, Finance and Pharmaceutical, to the uniformed public services and the NHS, as well as local creative industries - we've got it covered.
Saffron MacLeod-Burrows
Long Road Alumnus, 2019
Bioinformatics Degree Apprenticeship, Illumina
---
I decided University wasn't for me, so I looked at degree apprenticeships. I got a job offer from Illumina, an American biotechnology company that makes DNA sequencers. They're one of the world's leading companies in DNA analysis.
The group I work for in Illumina has been using our sequencers for research and sequencing the DNA of patients with varying responses to coronavirus to see if there's a reason for how differently people have reacted to the virus on a genetic level. My current contract is four years long and in September I'll be halfway through.
I'm getting in-industry experience that I wouldn't be getting at University. I'm also being trained by people that know exactly what they're talking about and not just from theory. My degree is being fully paid for and I've had the opportunity of a lifetime to work and gain experience at Illumina.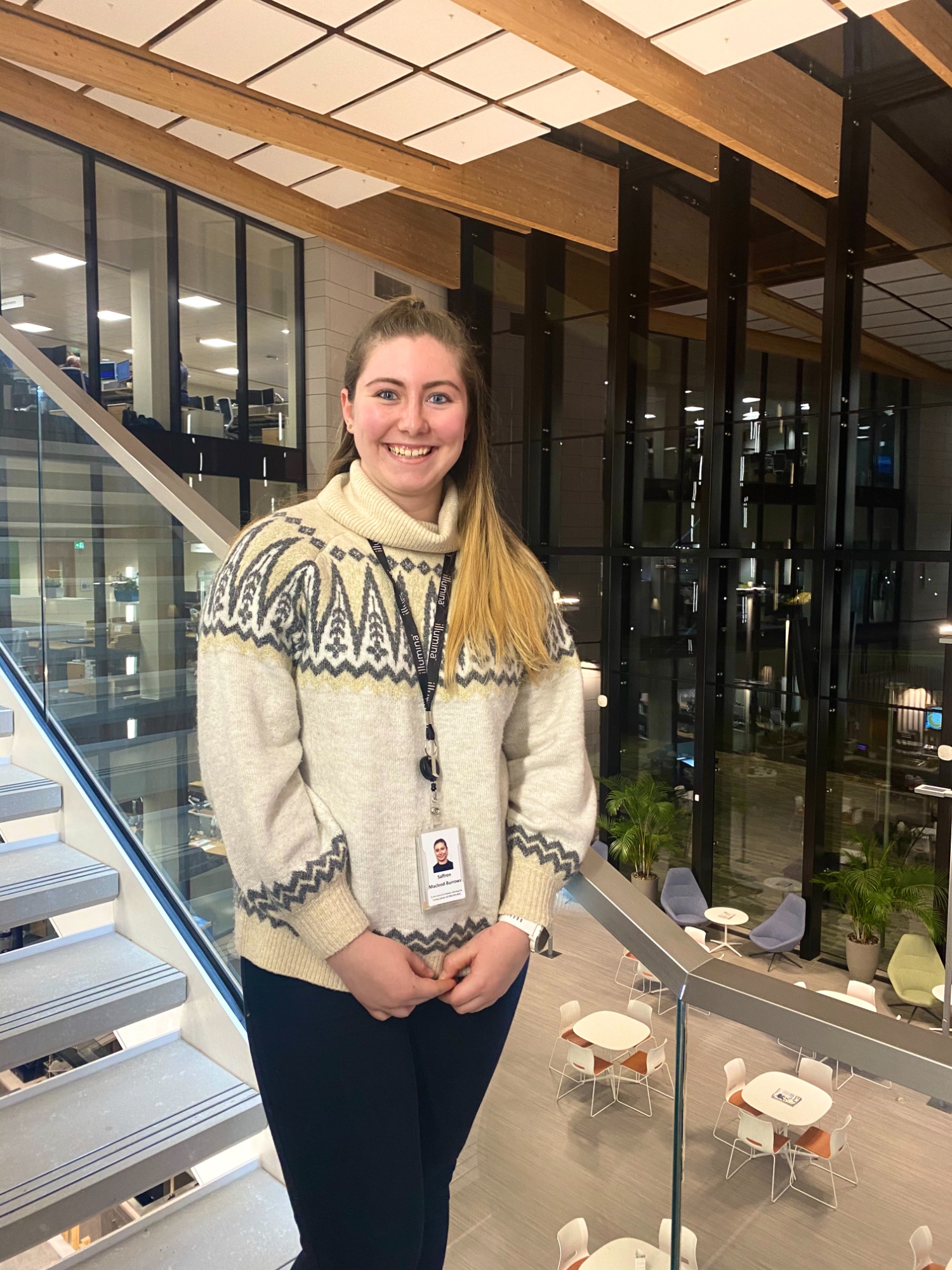 Employment
Once you know where you're heading, we can help you get there! We work closely with employers and careers partners like Form the Future, Career Ready, and Pathway CTM to develop students' employability and prepare them for the ever-changing world of work, advising on CVs, job searches, applications and interviews.
Our careers events bring industry experts onto campus, providing real insight into a variety of jobs. You will have a wealth of opportunities to gain knowledge and employability skills, learning from industry talks, projects and live briefs from local businesses and global companies including ARM, AstraZeneca, and Amazon.
Chelsea-Jordan Carrington
Long Road Alumnus, 2018
Prison Offender Manager
BA(Hons) Criminology, Open University
---
I chose to study at Long Road because it gave me the independence and freedom that I needed. I really enjoyed my time at Long Road - I'm still so amazed by
the experiences that I had there! The independence that it gave me and the range of learning opportunities that were offered to us was unparalleled.
By studying Criminology, I found a subject that I was passionate about. I used this qualification to start my career in Her Majesty's Prison Service. I've had three promotions in two years, and I'm currently a Prison Offender Manager.
I'm also building on my love for Criminology by studying it as a part-time degree with the Open University. I hope to continue my passion and use my experience to teach this one day, too."