Basketball Academy
The Basketball Academy at Long Road has a strong reputation, both locally and across the region, for providing a high-quality performance basketball programme which will provide you with the necessary skills and knowledge to take your game to the next level.
The Academy will enable you to combine a high performance basketball programme with your studies at Long Road. The basketball programme is timetabled to work alongside your academic studies and works with most academic profiles whether it is A Level, Level 3 Applied or Level 2 Applied courses. You will train for a minimum of eight hours a week, in addition to the weekly fixture on a Wednesday afternoon.
Want to know more? Click here to read our Long Road Basketball Academy brochure. If you would like to come and tour our facilities please contact Pete Charlwood, Head Coach, at pcharlwood@longroad.ac.uk.
Pete Charlwood, Head Coach
Academy Head Coach is Pete Charlwood, who also is a full time teacher at the college as Course Team Leader for
A Level Physical Education.
Pete has coached at all levels of the game and brings a wide range of experience from National League as coach for the National League basketball club and Academy partner, Cambridge Cats as well as Regional and National experience.
Coaching History/ Experience
De Montfort University Bedford coach of the University Basketball Squad coaching in the Men's BUSA Division II.
Senior Head Player/Coach National League club Cambridge Cats – EBL National League Division 4 South East.
Head Coach Cambridgeshire County U15/U17 Boys program
2013 – 2015/2017 U17 Boys East Region Head Coach
England U17 Coach for 2015/17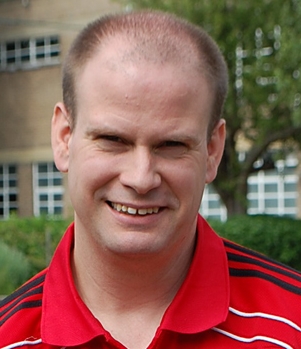 Academy Alumni Testimonials
Dan Lovell
"Going to play basketball in the United States has always been a dream of mine since I started playing. It was not until I went to Long Road that I realised my dream could turn into a reality. With the help of the Basketball Academy coach Pete Charlwood combined with my hard work and dedication I was able to progress my game to the next level and get accepted to a Division 2 college in Colorado called Adams State College.
In order to be where I am now, I have had a lot of support at the academic end and especially from my tutor who helped and guided me and made sure that I stayed on track to securing a Merit on the Sport National Diploma. I am very grateful to everyone who helped and supported me along the way to achieving my dream; my teammates have helped me by pushing me in training so that I am always improving.
I would recommend going to Long road for any serious basketball players that are looking to make the jump to the next level. Long Road has the tools to help you on your way to achieving greatness it is up to you what you do with them."
---
Ben Jackson
"Since leaving Long Road I have gone on to study BSc Sport Science at the University of Bath. The Long Road Basketball Academy provided me with countless opportunities to grow and learn as a Basketball player, but it was also a good laugh with the tour to Barcelona being the highlight of my time at Long Road!"
Our ethos is to provide students from Cambridge and the surrounding area with the opportunity to combine a high-quality basketball programme with a full range of academic courses. It's a pleasure to work with these players every day and to help them achieve their goals both on and off the court.

Pete Charlwood, head coach