Welfare & Wellbeing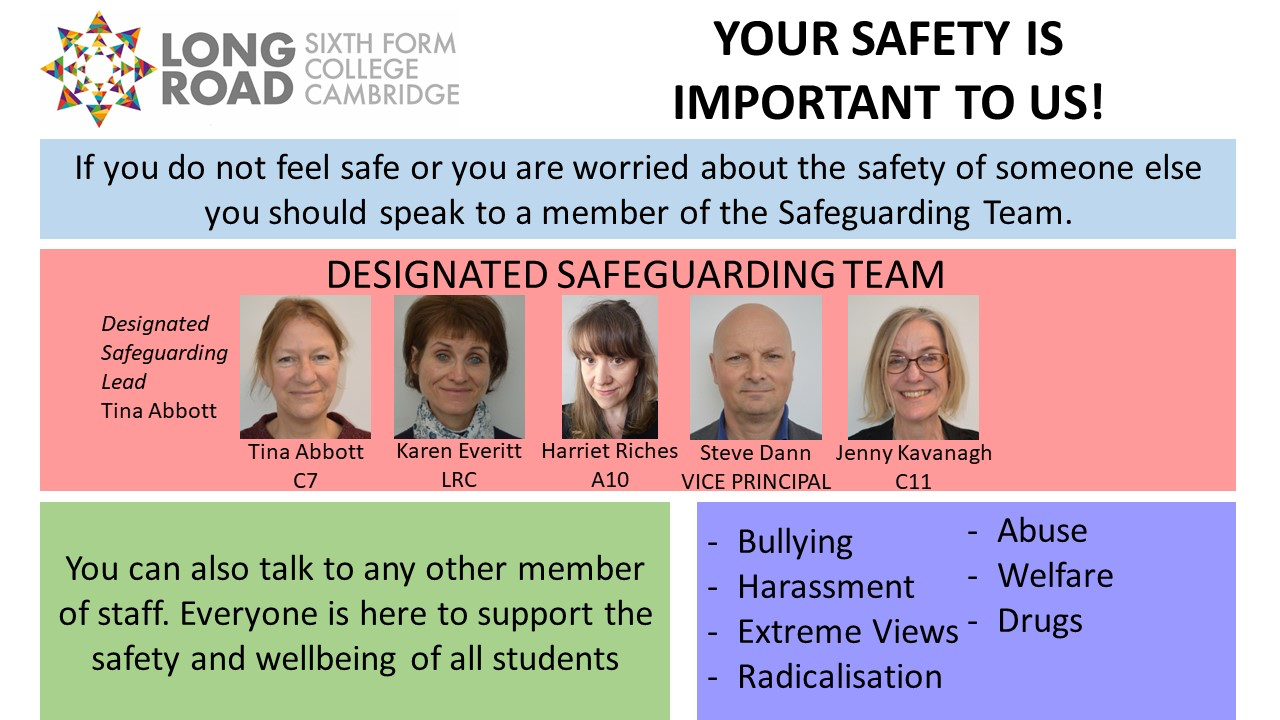 Call anytime to speak to a counsellor. It's confidential, and it's free. Call 0800 028 3766
Your welfare and wellbeing is our highest priority. Whatever's on your mind we've got numerous systems in place, so you can access the support you need.
First day nerves? Don't worry that's totally normal! To help ease your anxiety we can put you in touch with our specially trained Peer Mentors who will help you settle in to college life; as current students, they know what to expect and will help you find your feet. Need someone to talk to? We offer a daily drop-in service for help and advice, even if it is just a reassuring chat. For those with more complex or ongoing mental health needs there is a counselling service available at the college, contact them at counsellors@longroad.ac.uk.
Come along to one of our Wellbeing Events where you can learn about healthy ways to deal with the stresses and strains of life by taking part in activities such as yoga, art therapy, mindfulness and even cuddling a therapy dog! If you need other guidance or advice about how to access support, you can visit the Student Helpdesk in the Student Centre where a member of the team will be happy to help you, or speak to one of our friendly student supervisors who you will see out and about on campus.
Health Assured: Mental Health & Wellbeing 24/7 Support
We're partners with Health Assured; a 24/7 support helpline staffed by trained counsellors meaning you can access wellbeing and welfare support at any time day or night, and throughout the holidays.
Call anytime to speak to a counsellor. It's confidential, and it's free. Call 0800 028 3766