English Literature A Level
Course Overview
English Literature is for anyone who loves to read; if you like to discuss novels, plays and poetry this is the course for you! Our English Literature A Level will develop your skills in debating, arguing, and analysing. Throughout the course, you will study eight texts from different time periods across: poetry, prose, and drama.
---
Drama: You will explore the genre of tragedy, considering its conventions and how these have been adapted at different points in literary history. Focusing on a Shakespearean tragedy and a 20th century tragedy you will consider the ways writers create characters and the stagecraft which gives the plays their emotional and dramatic impact. We will draw upon historic and modern performances of the plays, visiting the theatre to watch productions when possible.
Prose: Linked by the theme of the supernatural, you will compare two gothic novels considering the ways that writers make their books scary or unsettling and the ways that the supernatural is used to represent real anxieties within society. You will read a 19th century and a modern novel, allowing us to consider how modern readers might respond differently to those in the past.
Poetry: You will study two texts from different time periods, one a lively and varied collection of 21st century poems, and the other from a historic literary period. We will analyse unseen poems and make comparisons, using a precise technical vocabulary to discuss the ways in which poets use language and structure to create meanings.
Your coursework project will allow you to independently study two texts of your choosing; researching literary criticism and discussing different interpretations. All of your lessons will be varied and lively, with debate and discussion at their heart. You will develop excellent essay writing skills, being able to evaluate different interpretations of texts, and put forward your own critical arguments. These skills are essential in many careers, such as Law, Advertising, Journalism and Teaching.
Year 1 Modules
Modern Drama: Les Blancs, Lorraine Hansberry
Prose: Dracula by Bram Stoker
Prose: The Little Stranger by Sarah Waters
Modern Poetry: Poems of the Decade, an anthology of the Forward books of poetry 2001-2011, various authors
Year 2 Modules
Shakespeare: Antony and Cleopatra OR Hamlet, William Shakespeare
Poetry: The Wife of Bath's Prologue and Tale, Geoffrey Chaucer OR Selected Poems, Christina Rossetti
Modern Poetry: unseen poetry
Coursework: two texts of students' own choice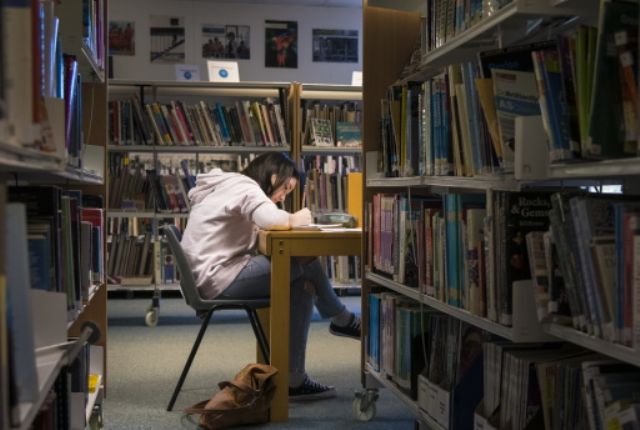 Key Info
Minimum Entry Requirements
Five GCSEs at Grade 5 including:

Grade 5 in GCSE English Language
Grade 5 in GCSE English Literature
Assessment
80% Exam
20% Coursework
Exam Board: Edexcel


Why choose this course?
You will enjoy this course if you love to read and explore writing from different genres and time periods, and if you love to have a good discussion about what things mean.
Our texts explore a number of big topics; death, love and sex, mental illness, morality, and how we deal with changes in society. We also explore the contexts in which the books were produced and received, so if you like history, sociology, politics and philosophy, there's a lot of crossover in English Literature.
We offer the opportunity theatrical performances of the texts we are studying, as well as those by other writers, and also visit venues and exhibitions which will enhance your understanding of the social, cultural and literary contexts in which books are written.
We organise workshops with authors and expert speakers to help enhance your understanding of the writing process and the literature that you read. There are many opportunities to develop your own creative writing in enrichment groups in the college, from journalism to poetry.
Skills you'll gain
You will refine your skills in debating and putting forward well-supported arguments, through class discussion and essay writing.
You will learn technical vocabulary to analyse literary techniques used by writers and discuss their meanings.
You will read a wide variety of complex texts, evaluating different interpretations and using literary criticism to support and develop your ideas.
You will work independently, and develop your teamwork skills in class projects and presentations.
After Long Road
Many of our students go on to English related university courses, such as:
English Literature
English Language and Literature
Communication studies
Creative Writing
Law
Education
English is a subject which offers pathways onto many careers, including Publishing, Teaching, Marketing, Advertising, Public Relations, Communications, Copywriting, Journalism, the Civil Service, Law, Politics, Editing, Events Management and many more!
I have really enjoyed the books we've studied, and the way we look at them from various different angles. There's never just one interpretation, and it's interesting to debate them and come up with your own ideas.