Spanish students visit Madrid!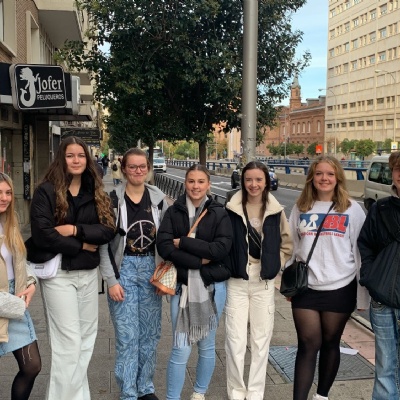 We're very jealous of our Year 2 Spanish A Level students, who spent October half-term visiting Madrid!
During the October half-term, a group of Year 2 Spanish students form LR went to Madrid. The five-day visit aimed to give our students a first-hand experience of the language and the cultural life in the city. It was a very productive trip at an academic level as well a great eye-opener to the world that languages has to offer.
In addition to doing language lessons, we visited a number of landmarks, including: el Museo Reina Sofía, Cibeles, Callao, el Museo del Prado, Sol, el Parque del Retiro, Gran Vía, Templo de Debod (the Egyptian Templo), the Real Madrid stadium. We had also the opportunity to wander through town and try the local cuisine and enjoy some ice cream at the cinema.
It was a great trip and we hope to return next year!