Planting begins for 100 new college trees!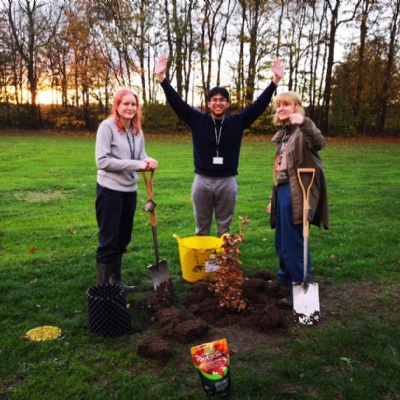 Yesterday we braved the rain and planted the first of our 100 new trees on campus, very kindly provided by the Woodland Trust!
We are very lucky to have our own woodland on campus and this year have plans to increase the biodiversity of our campus, with a range of projects from tree planting to rewilding, as part of our commitment to become a net-zero organisation as soon as possible.
A huge shutout goes to The Woodland Trust who are providing us with 100 trees to plant across our campus. Staff and students got started on the project yesterday, planting a number of Oaks and Silver Birches.
We plan to do more planting next week, so if you would like to be involved in the planting or after-care of our trees please contact Francisco at fgutierrez@longroad.ac.uk.