Graphics workshop with Golden Wolf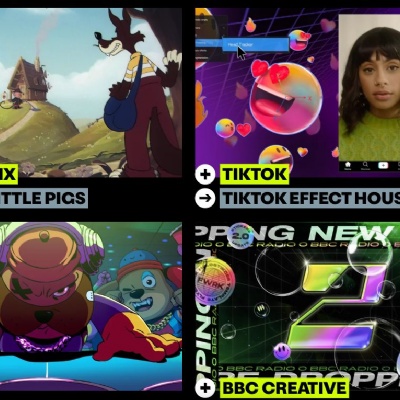 Yesterday, our Graphic Design students were lucky enough to spend an afternoon with Golden Wolf, an EMMY-NOMINATED animation studio founded in 2013 with offices in London and New York!
Golden Wolf has a unique and youthful perspective which has been applied to global commercial campaigns, opening titles, music videos, AR filters, VR experiences and social media campaigns. They are passionate about creating entertaining content that creates a lasting and shareable impression. They describe their work lives as 'in the space between irreverent humour, intensely dynamic action and psychedelia.'
Since their inception they have quickly established a global reputation, catching the attention of major brands and networks such as Nike, Facebook, Gatorade, Disney and Adult Swim. Their visit today really inspired our students about the exciting career paths and projects they could be working in after their studies!
We were fantastically lucky that they agreed to visit Long Road and the graphics and media students had a very informative afternoon.