Long Road Sixth Form College vs Greatsfield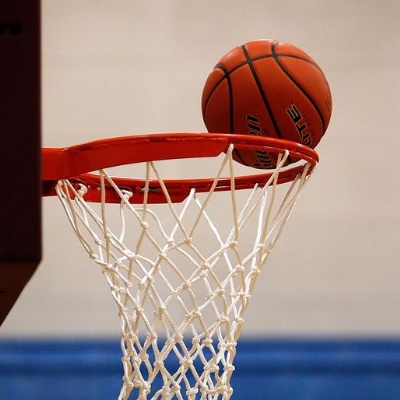 Sofia Lunedei reports on our Basketball Academy match against Greatsfield Academy.
On Wednesday the 19th of October at 14:45 Long Road College welcomed Greatsfield for a thrilling match that did not disappoint the Cambridge crowd.
The game started with a tipoff from Terry, one of the refs, in which Greatsfield gained possession and were able to make a break towards the basket and with a faultless lay up the game began with two points up on the scoreboard to the opposing team. Two points Long Road were determined to get back. With an aim to dominate, Long Road started to push the ball up the court causing Linus (2) from Greatsfield to get fouled. The rest of the 1st quarter was a continuous battle between Long Road and Greatsfield both teams fighting for victory, and with an incredible 3 pointer from James (23), closely followed by another 3 from Richard (5) from Greatsfield, suspense filled the game and the court. With an enthusiastic play from Long Road and tensions rising and time running out, Kenas (11) scores an impressive shot to take a lead on the game, but with the out of bounds in place, the scores of the first quarter levelled off as 18-14 to Greatsfield.
The second quarter showed Greatsfield's strength through their spacing and shot selection, which weakened Long Roads moral. Long Road managed to get a good run and get close to a basket but there was an impressive block from Franko (8) from Greatsfield. However, despite the triumphs that they demonstrated leading the game 31-19, this was not the end for long road.
The third quarter began, and long road came out with a new attitude of resilience and a desperation to redeem themselves and this is exactly what they needed to get back into the game, this attitude is what helped them receive the honours they deserved. The Long Road basketball team had an astounding run with James (23) scoring and impeccable three pointer closely followed by Dallas (22) scoring a layup and to really raise the spirits of the team he started the redemption by also scoring a three. This was the pivotal moment of the Long Road third quarter comeback. Greatsfield attempted to follow Long Road yet only achieved 2 points before Long Road came back with an epic 11 points in a row. With this amazing comeback, Long Road were close to the win and were back in the game, ending the third quarter as 43-42 to Greatsfield. With a continued fight this was all Long Road needed if they wanted to succeed the opposing team.
There was a positive start to the fourth quarter with Hector (24) scoring a 3, but this was met with a physically strong Greatsfield opposing side. Yet closely following, Long Road portrayed their own defensive stance with a great block from Adriano (31), and many interceptions made giving our team the advantage. With 2pts ahead of the game, Greatsfield were fouled and given the ball, and with only six seconds left on the clock, this made Long Roads comeback unachievable. With the game finalising with a score of 60-58 to Greatsfield.

Coach Charlwood said, "Overall we played a pretty solid game and disappointed to be on the losing end of another tight game. Obviously the 2nd quarter was disappointing and we struggled to score against their Zone defence and their length, but was really pleased how we came out in the 3rd quarter and responded in the second half. Defensively I think it was a good performance but we fundamentally need to score the ball at a higher percentage than we did, and we are still missing too many easy opportunities around the basket. However having got our noses in front in the last 2mins I really felt we had the momentum and were going to steal the game, but we just didn't execute on those final possessions under pressure which showed a little bit of inexperience. We have to learn to manage the game better when it is tight like that and be aware of the clock and how many possessions are left in the game, but this is tough when emotions are running high and you under the pressure of a 1 point ball game.
James had another strong offensive performance and supported well by Kenas, while Adriano was once again a force on the boards. I feel like we played a lot better than we did in our first game so hopefully we can learn from this and take it into our next game."
In our next match on the 9th November, Long Road will play will make the trip to north London to face current league leaders Chadwell Heath Academy.