WaterBear College of Music Workshop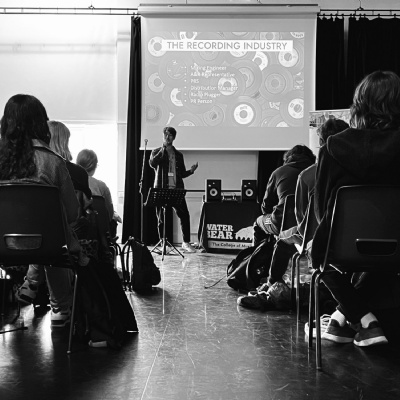 On Monday 10th October our Year 1 Music students attended a workshop on Careers in the Music Industry given by some of the team from WaterBear College of Music.
Students learnt about the growth of the UK music industry and the roles available in the live industry, the recording industry and music business. One lucky student won a £20 Amazon voucher simply for introducing themselves and their musical interests, a demonstration of the importance of self-promotion in the music industry.
Our Year 2 students, who had met the Water Bear team last year, joined the session for the final section, an explanation of the undergraduate courses available to study at Water Bear and time for Q&A with the experts, part of their final preparations for UCAS applications later this term.
Water Bear College of Music is impressed by the size and standard of our Music course, and we are excited to strengthen the links between our institutions.