Congrats to our Chess Club Tournament winners!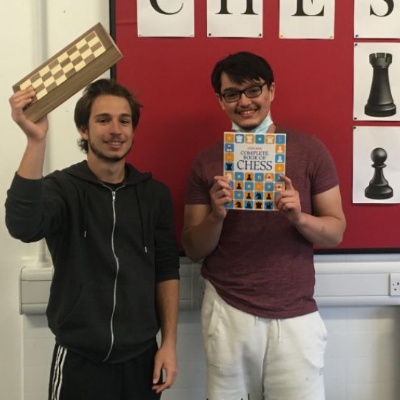 Last week, Long Road Chess Club held its very first tournament. There were two prizes to be won, for those who came in first and second place. The competition was fierce (coming down to a three-way tiebreak!) but in the end, the prizes were claimed by Erdogan Suay and Timu Guceri.
Since it began in April, the chess club has proven to be hugely popular, filling up C14 every Wednesday at lunchtime. Hopefully, there will be many more opportunities for tournaments and other events when we return in September. There are even rumours of a chess club having recently been set up in Hills Road College. Perhaps in the future, we might see some competition between the two colleges.
Well done to everyone who participated last week and thank you to everyone else who has made Chess Club so amazing! We look forward to seeing you again in September.