Bright Futures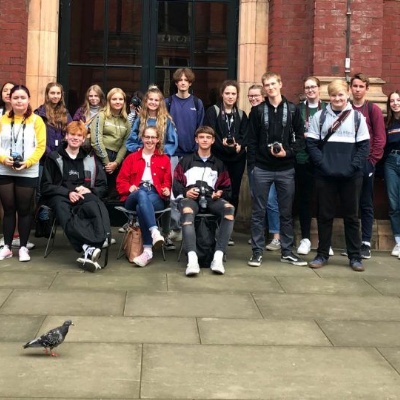 As we come to the end of the summer term, we are thinking of our inspired and talented A-level Photography students, who have finished their studies at college. We were so impressed with the quality and diversity of their final portfolios, as well as by the ways that they dealt with the disruptions caused by the pandemic.
Our students used any limitations they encountered in creative ways to develop their projects further. The famous photographer Rankin, who saw their showreel, said that their work was amazing, and he would link it on his website. We are confident that these students will approach their futures with resilience and creativity.
The students who are off to study Photography degrees in September at; Falmouth University, University Arts London, Brighton, Leeds Arts University, NUA Norwich, UWE Bristol, Manchester Met, are well-prepared, and we look forward to seeing more of their work in the future.
Over the summer break, we are looking forward to seeing a display of photo books made by our students in the centre of Cambridge. This collaboration with the local camera shop Campkins, will showcase the excellent work that the students produce on the course.