DT student wins Japanese design competition!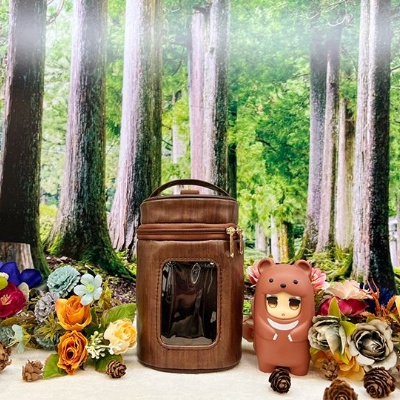 Huge congratulations to Louis Byrne, Year 2 DT A Level student, who recently won a Japanese design competition and his artwork had now been produced commercially and is available as a product!
Louis got in touch to tell us all about the competition…
The competition I entered was a Japanese competition called, 'おでかけポーチねおデザインコンテスト' or 'Nendroid Pouch Neo Design Contest' which is the English title.
It was hosted by a company called ' Good Smile Company ' which is a Japanese figurine and merchandise company and the task was to design a new design to add to their 'Nendroid Pouch Neo' product line up, which is basically like a case for their figurines to be able to display/carry them.
We were given a template to draw out our designs and the 2 chosen winners would have their design become an actual product. I was also able to talk with the company/manufacturer about how I wanted the final thing to look and give feedback on the prototypes, although not in person obviously! The prototype was shown off at an exhibition thing called 'WONDERFUL HOBBY LIFE FOR YOU!!' which is hosted by the company and other figurine manufacturers which happened about 3 weeks ago in Akihabara, Japan.