Alternatives to University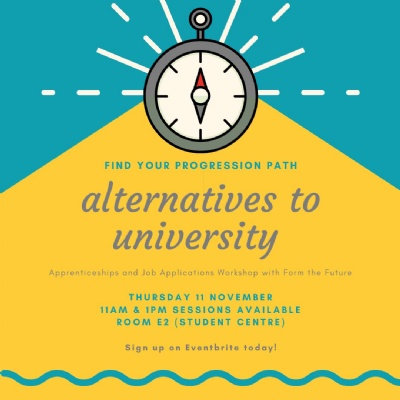 On 11th November the college welcomed Racheal and Jen from Form the Future to talk to our students about Alternatives to University.
Students were able to learn about the different levels and types of Apprenticeships on offer along with alternative Foundation and HND courses and how these compare to the University route. They were shown how to research and find opportunities to apply for and recommended dates to start looking.
Students were able to ask Form the Future questions about their options and find out how to get access to additional careers support both from within the college and externally.
Missed the opportunity to attend the workshop? Click below to download the PowerPoint!