Street Photography Exhibition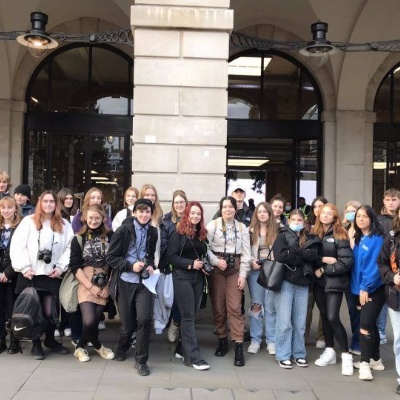 Long Road Photography students recently visited an exhibition by iconic documentary photographer, Helen Levitt, at the Photographers' Gallery in London.
The students found inspiration in her artistic expression; her photographs are full of everyday dramas, as she records the theatre of the streets.
In the afternoon the students took part in a photography workshop, capturing the scenes they saw on the street as we walked from the gallery to the vibrant Convent Garden.
We are pleased to say that the brilliant results of their work can be seen in an exhibition at the College. https://twitter.com/LongRoad_Photo