Careers in Languages with UEA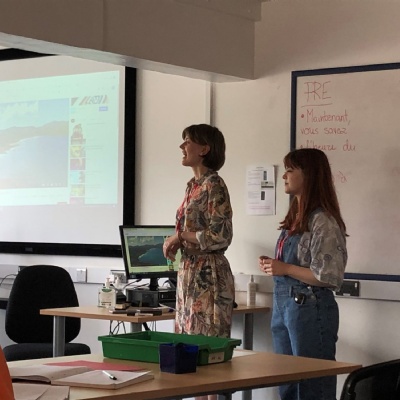 Last Friday a Team from the Languages Department at UEA came to give a talk to our A-Level linguists about choosing a University Degree Course/ Career path in Languages.
Our French and Spanish students were teamed up and asked to create a podcast in their respective language, which they would then present to the others.
There was also a Q/A session which was very informative – especially concerning what the students could expect in terms of course content at University as well as future career prospects in Languages.
Given the dwindling numbers of A-Level linguists in recent times, the overriding message seemed to be that Language courses are now an ever more attractive option to follow at University. They can also be added to other skills-based courses to allow students to further their skill-set and make them potentially even stronger candidates in the future job market. In short, it became apparent to some of our students that learning a language is not a means to an end but a doorway which can open up boundless opportunities and life skills.