Denmark Trip - Turing Scheme 2023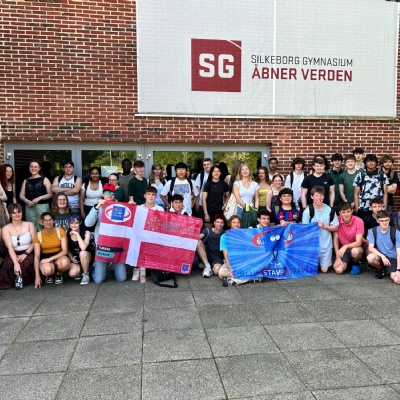 We made a successful bid in May 2022 for 48 students to visit Denmark for 12 days to focus on green jobs and sustainability through the Turing Scheme. Our students (and staff!) had a fantastic trip and are looking for to our Turing Scheme Singapore 2024 trip!
The Turing Scheme is the UK government's programme to provide funding for international opportunities in education and training across the world. It supports Global Britain by providing an opportunity for UK organisations from the higher education, further education, vocational education and training and schools sectors to offer their students, learners and pupils life-changing experiences to study or work abroad.
The trip was open to all Year 1 students. The trip was from June 17th to 28th 2023 and was based in Aarhus and Copenhagen. During this time we visited over a dozen different business, including Better energy, Copenhagen energy, Aarhus University, Institut for X and Energia Akademi focused around sustainability, social change, green energy and green careers. We also visited our educational partner college Silkeborg gymnasium. We also visited the towns of Silkeborg and Vejle (UN top 100 resilient city) and the island of Samso (most sustainable island in Europe). At the weekends students were able to explore tourist attractions such as AROS, Tivoli gardens, Copenhagen Zoo and the Danish architecture center. Students also studied for a carbon literacy qualification.
Upon returning to the UK, Chris Childs (Assistant Principal and leader of the Denmark Trip) received the excellent news that his bid for a second Turing Scheme Trip had been successful... we are pleased to announce Singapore 2024 a 15-day trip for 40 students!!