NHS Careers Week 2023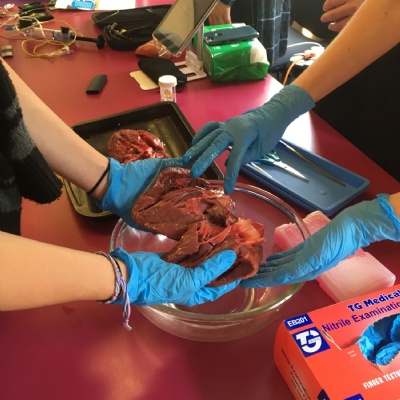 Long Road Sixth Form College, located next door to the Cambridge Biomedical Campus, held its first ever NHS Careers Week from 19th to 23rd June. Each day focused on a different area starting with Allied Health Professions and including medical, nursing, healthcare science, and business and admin support roles.
Every day teachers brought their classes to the stands and NHS professionals were taken into classrooms to do short talks on their own careers and the opportunities available in the NHS. We were privileged to have so many dedicated employees from three NHS Trusts, Cambridge University Hospitals, Royal Papworth Hospital, and Cambridgeshire and Peterborough Foundation Trust give their time and energy to engage with our young people.
We also invited students from our neighboring school, Cambridge Academy for Science and Technology to take part and we were delighted to welcome them throughout the week. Our aim was to increase awareness of the many different roles available and to inspire young people to consider a career in the NHS.
We plan to build on NHS Careers Week to continue promoting the opportunities available with one of our most important regional and national employers and the life sciences sector, particularly as the Cambridge Biomedical Campus grows with the advent of the new Cambridge South railway station and the link to Oxford in the near future.