Students get insider knowledge of careers in Business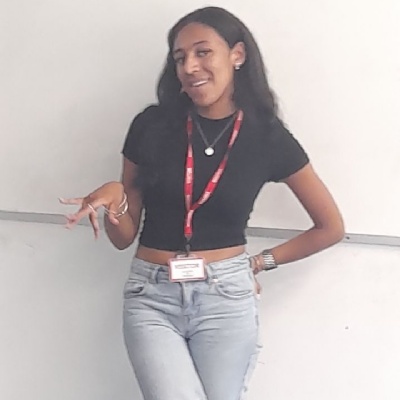 Our Year 1 Business students have had an insightful and exciting week this week, gaining insider knowledge of different careers in business and the skills they need to succeed.
They kicked off the week with a visit from Long Road Alumni, Lucy Opoku. Lucy left Long round in August 2022 after finishing her studies in Business and Economics. She has since succeeded in securing a great job at AstraZeneca! Lucy spent the day taking to our students about her job search and application process, her interview experience and sharing some handy interview tips! She also inspired our students by taking about her day-to-day role, what it's like to work at AstraZeneca and what other job roles they have available that students may be interested in when they think about their own careers.
Our second speaker rounded off the week on Thursday. Malcolm Parkinson, from Working Options, opened our eyes as to how students can access people and organisations through the Working Options website and how to use social media to find job vacancies. He also discussed how our students can make themselves stand out from the crowd, explaining the 10 principles of becoming employable and what qualifications employers are looking for. Students left the workshop armed with new tips and tricks on how to network successfully.
Thank you so much to Lucy and Malcolm for spending time with our students this week!