Long Road students featured in SFCA art exhibition!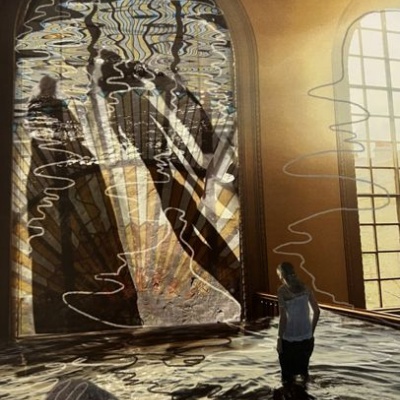 Yesterday, Wednesday 14 June, the SFCA Art Exhibition 2023 "A Sustainable Future" was opened.
We are so proud to announce that three of our Level 3 Art and Design Extended Diploma students are featured in the final exhibition! Congratulations to Edie Ward, Zoe Worboys and Felix Bursford!
This exhibition
is a clarion call to us all to engage in the climate and sustainability agenda.

serves to promote the arts and to showcase the relationship between artistic endeavour and the big issues of the day.

is a platform for the talented young people in sixth form colleges, which represent a secure pipeline of professional artists, who will inspire us and bring us joy for many years to come.
As in every summer for the last five years, the SFCA Art Exhibition offers a platform for young artists to express themselves through their art, and to communicate their concerns, hopes and beliefs.
In a year when the government's latest figures show a marked decline in the numbers of students choosing to study A Level arts subjects – entries to art and design are down 2.8%; drama entries fell 6.7%; music entries dropped 6.8% - it is critically important to reinforce the message that arts matter. Not just because the creative industries make such an enormous contribution to the national economy, not just because so many people work in one of them, but because to develop one's artistic sensitivities, one's ability to communicate, one's creative thinking, is to build the foundation for being a better citizen and to make a better contribution to the world as an adult.
Following the global impact of this exhibition in recent years, with interest shown in South America, North America, Scandinavia and across Western Europe, we are delighted to include works, this year, from young people in Sweden*, who have been working alongside their counterparts in England, in an example of planned international co-operation, reinforcing a message that matters.
*Pengar! (meaning Money! in Swedish) is an exhibition, digital platform and sustainability fund created by over 600 Swedish youths aged 14-26.