Team Sports Awards 2023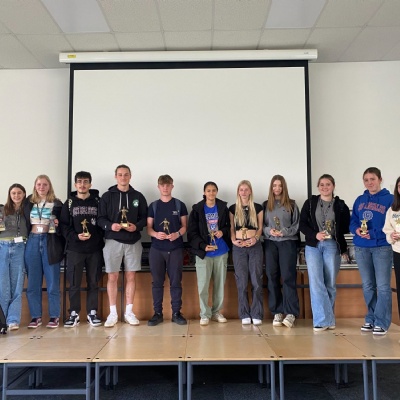 We had a fantastic season of sport this year, and spent an afternoon in May celebrating everyone's achievements at our annual Sports Awards! Thank you to all the players and coaches for another great year.
Men's Football
The season started out with 40+ players across the 2 competitive teams that we run at the college, but eventually this came down to about 30 players making it difficult to fulfil 2 fixtures on the same day towards the end of the season.
The 1st Team competed in the Cambridge University League Division 3 for the 22 / 23 season. After 2 wins out of 2 in our opening games, there was then a long gap until fixtures could be completed. In this time the team would take part in friendlies and the regional 7 a-side tournament. When the University League resumed, the team managed to continue their winning streak and went on to win there next 5 matches making it 7 out of 7 wins. With 2 games not being able to be played, points were awarded meaning the 1st team won the league and remained unbeaten.
The 2nd team took part in the Cambs Sixth Form League. This league has been set up for larger sixth form colleges to place 2nd or 3rd teams in and then smaller sixth forms who are only able to run 1 team. After a difficult start to the season, positive results started to come in the 2nd part and in the end resulted in a 4th place finish out of 7 teams.
Coaches Player of the Season - Adam McCormack
Adam has been a valuable asset to the college football team over the last 2 seasons. He predominantly plays in wide area positions but is always happy to play any position to help the team out. His commitment is brilliant, and he has arguably the best work rate on and off the ball in the team. He has chipped in with some fantastic goals this season, and I'm sure he won't mind us saying that he could have scored even more. It has been a pleasure coaching Adam, and we wish him all the best for the future.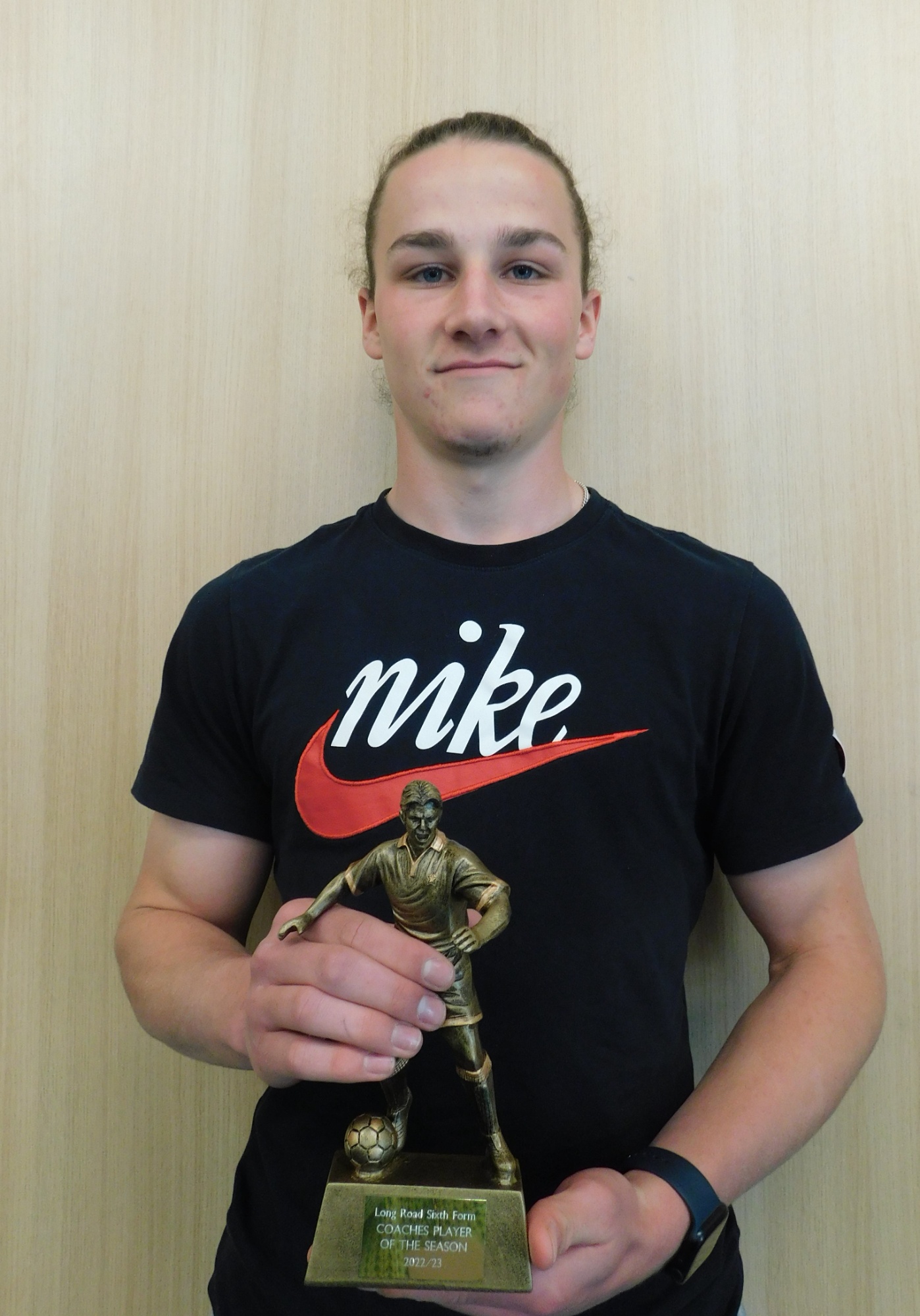 Player's Player of the Season - Jake Cullum
Jake has been the captain for half the season which is something we don't often do with a 1st year student. Another player with great commitment to the team missing only a couple of games during the season. He has also contributed with some important goals and assists during the season. Also, another player happy to full in positions that he does not play when we are short. Jake has a bright future in football and if he can stay fully focused, can go on to bigger things.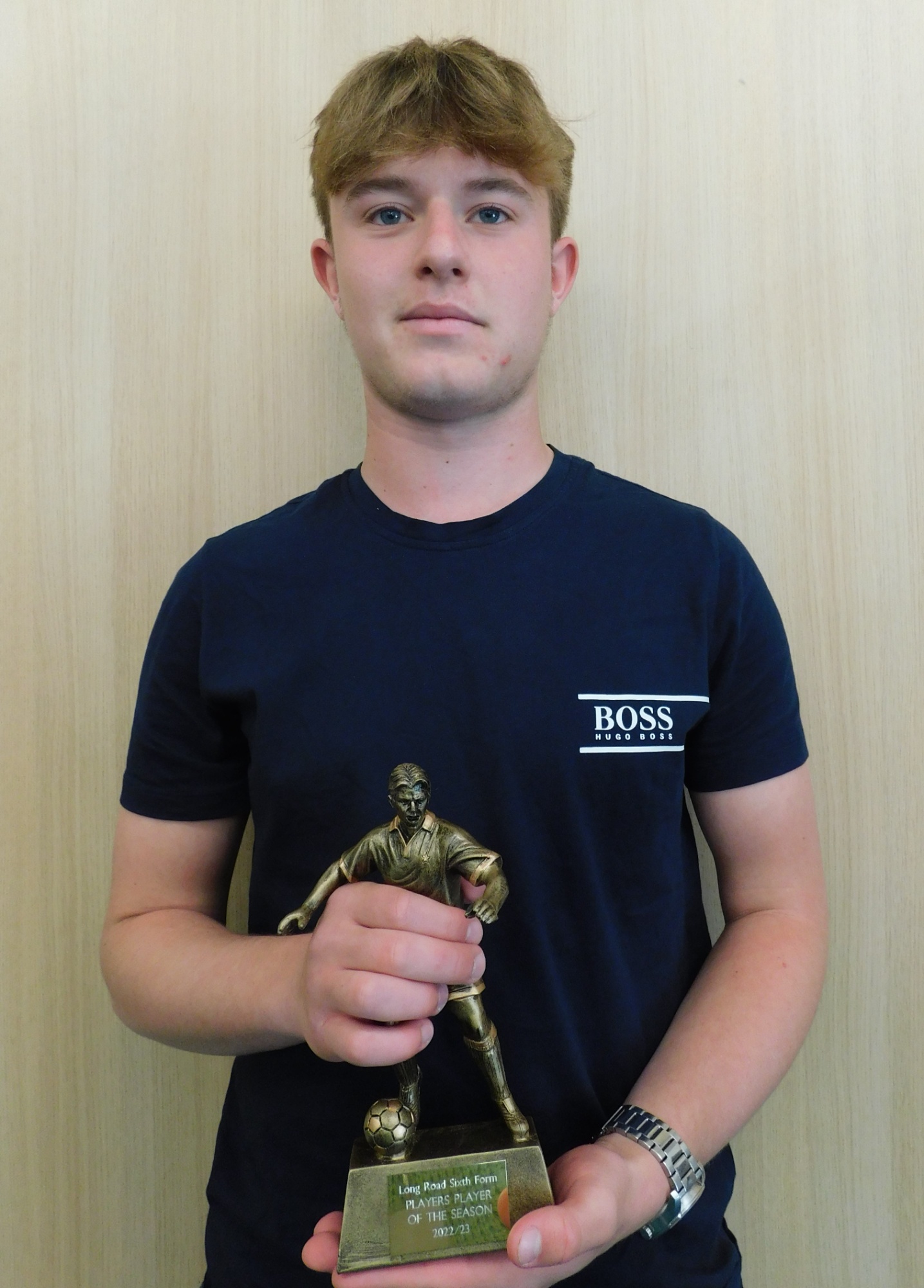 ---
Women's Football
Our Women's Football team have had another fantastic season this year. Unfortunately, they narrowly missed out on winning the league again coming down to goal difference. Both Long Road and Sigma College finished on 33 points winning 11 of their 12 league games respectively, but Sigma had a +3 better goal difference. The team is very 1st year dominated so with a lot of these players continuing next season and the new intake to come in, we are sure the team will have a good 2023 / 24 season. The team also compete in the AoC Sport Regional 7 a-side tournament and AoC Sport 11 a-side Knockout Cup.
Coaches Player of the Season - Anika Veit
Anika was the team captain this season, my second, she was an outstanding role model and was able to organise all players for match days and on match days. I couldn't have done this season without her. On the pitch she always gave a great performance and gave 100% in defence and again another player with a lot of minutes banked this season.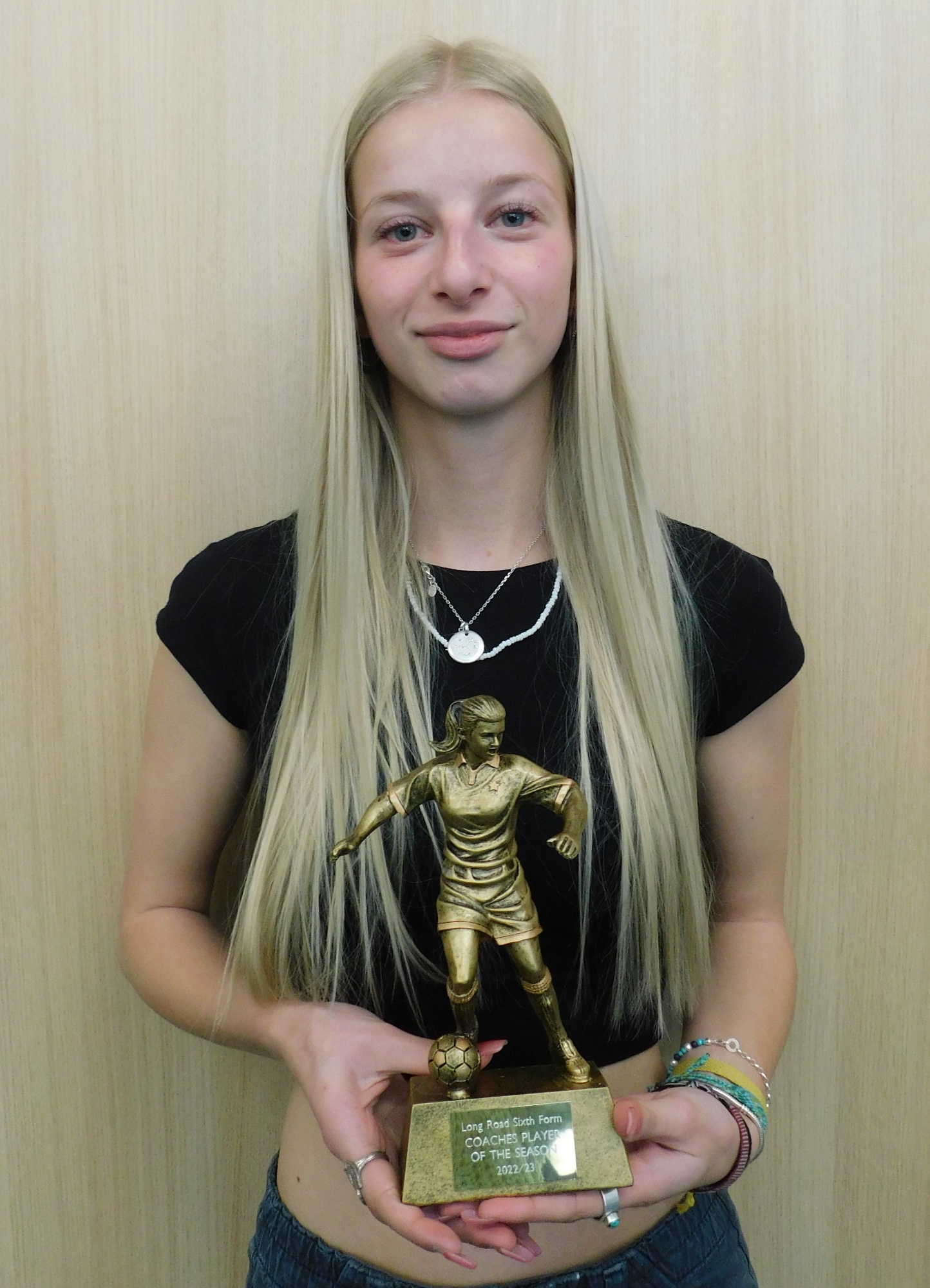 Players Player of the Season - Emma Todd
Emma has an outstanding season with one of the highest minutes played in the team. She has been a core player this season playing in pretty much every position on the pitch but having most success on the left wing. A lot of the creative play went through Emma with her successful 1v1's and darting runs.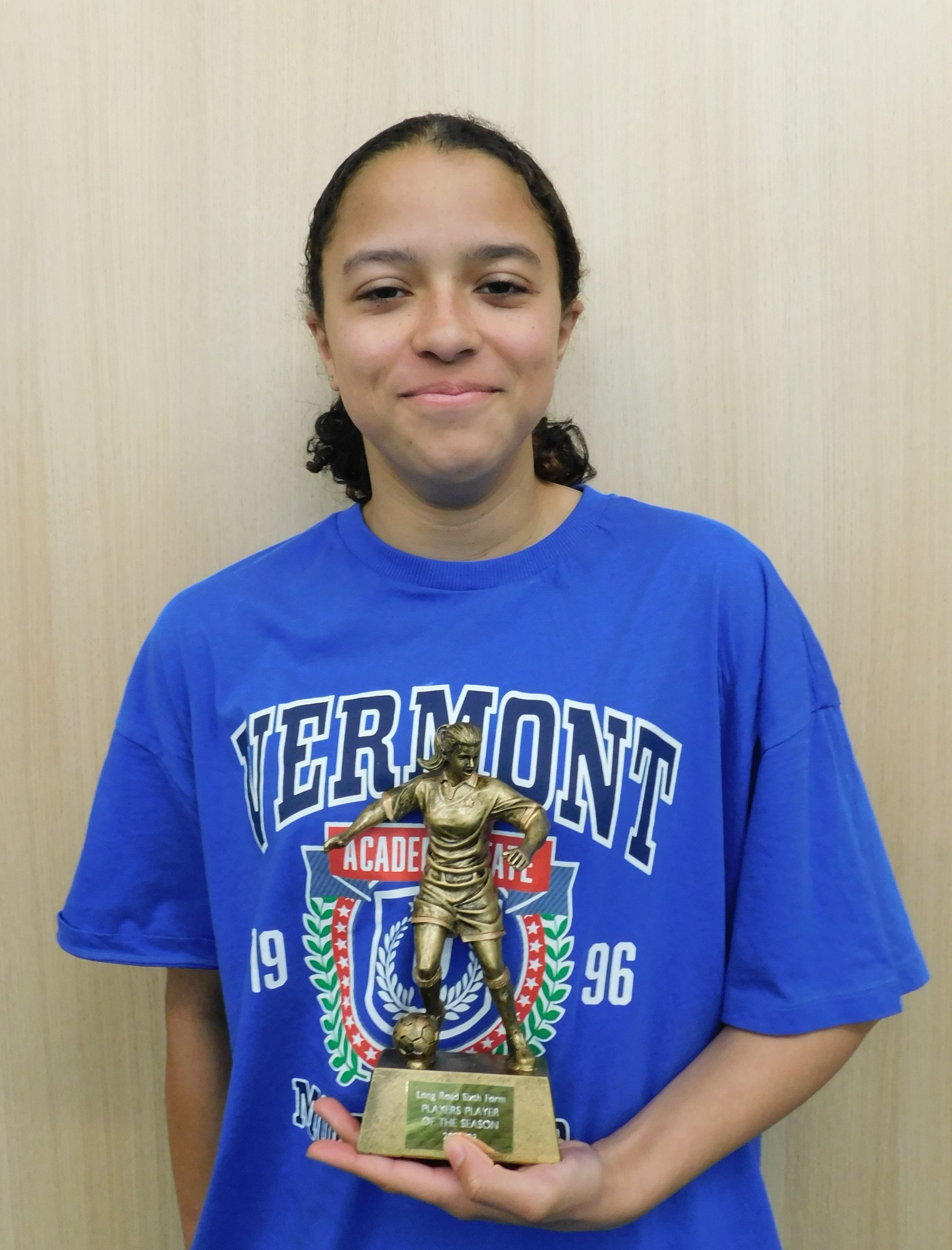 ---
Hockey
Long Road offers weekly men's, women's & mixed hockey fixtures to suit all levels of ability. All three teams feature players from a range of playing backgrounds and welcome all players whether you are a regular club player or simply want to experience the sport for the first time.
Our teams will either train or play fixtures every Wednesday afternoon; we currently play in the AoC Sport East League as well as the AoC Sport Knock Out Cup Competitions.
Coaches Player of the Season - Poppy Cooper
Poppy is a very humble and talented goalkeeper who donned the pads for the first time a couple of years ago, in that time Poppy has managed to force her way into the England Colleges squad and has also established herself as the 1stXI keeper at senior club level and has sourced her own sponsorship to cover the significant cost of her equipment. Poppy is fearless in goal, happily diving at players feet when sticks are flying and jumping in the way of some ferocious shots during training and in games. Poppy's highlight of the season was the home game versus Oaklands College where the string of fine saves she made caught the eye of an England Colleges selector who immediately invited Poppy to part of the squad for the upcoming summer series of training and fixtures. Poppy has an exceptionally high ceiling as a goalkeeper, we look forward to her being the LRSFC Co-Captain and goalkeeper for the upcoming 2023-24 season.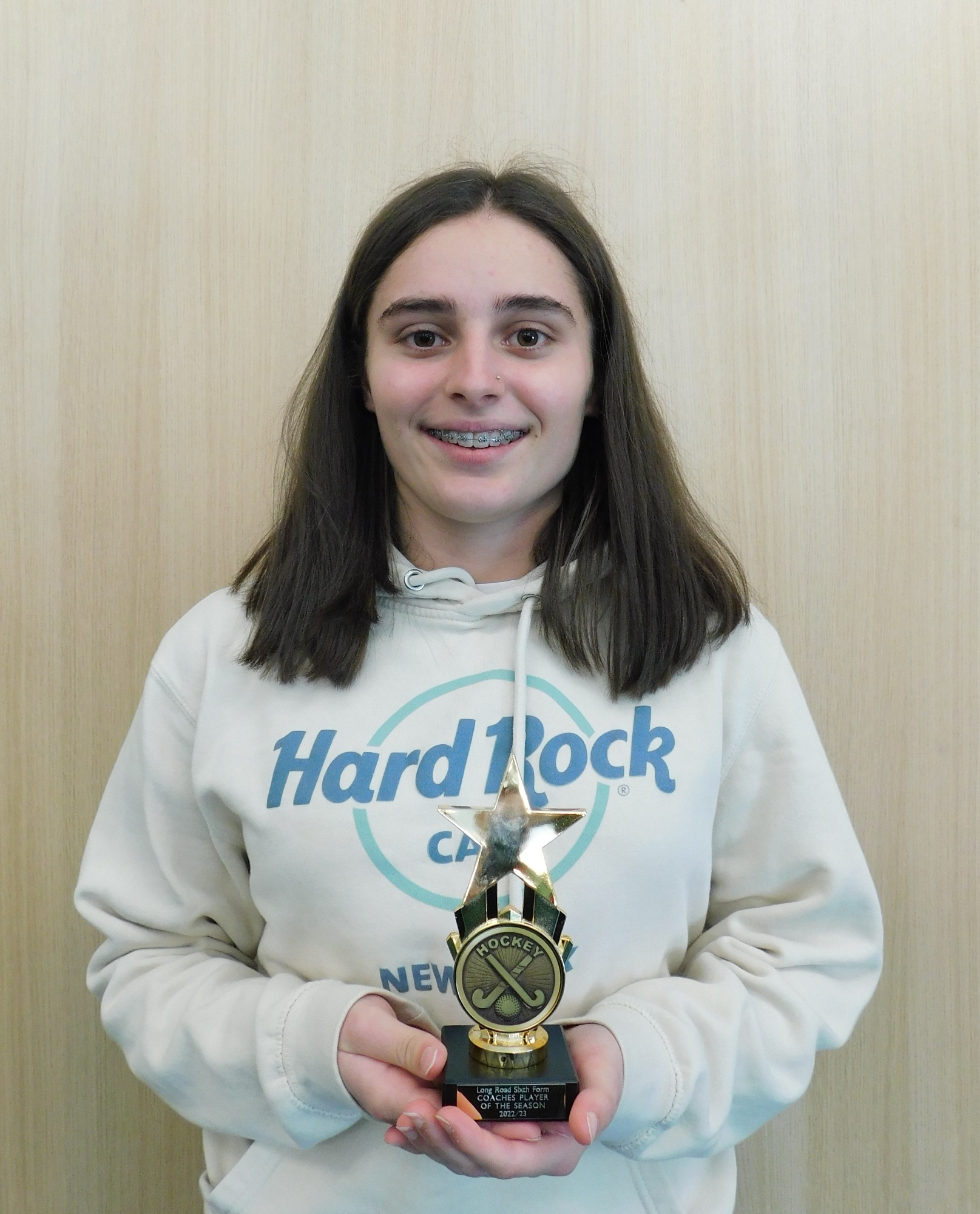 Player's Player of the Season - Mia Hickey Ferguson
Mia Hickey Ferguson for exceptional commitment, leadership and motivational skills displayed throughout the season. Mia is a coaches dream, she is a true captain in that she is extremely dedicated and consistent in her approach to training and games, Mia also communicates exceptionally well on and off the pitch often leading half-time team talks and rounding up players and assessing availability prior to games. Mia has also improved significantly as a player in her two years at LRSFC and become a really well-rounded and adaptable midfielder & forward.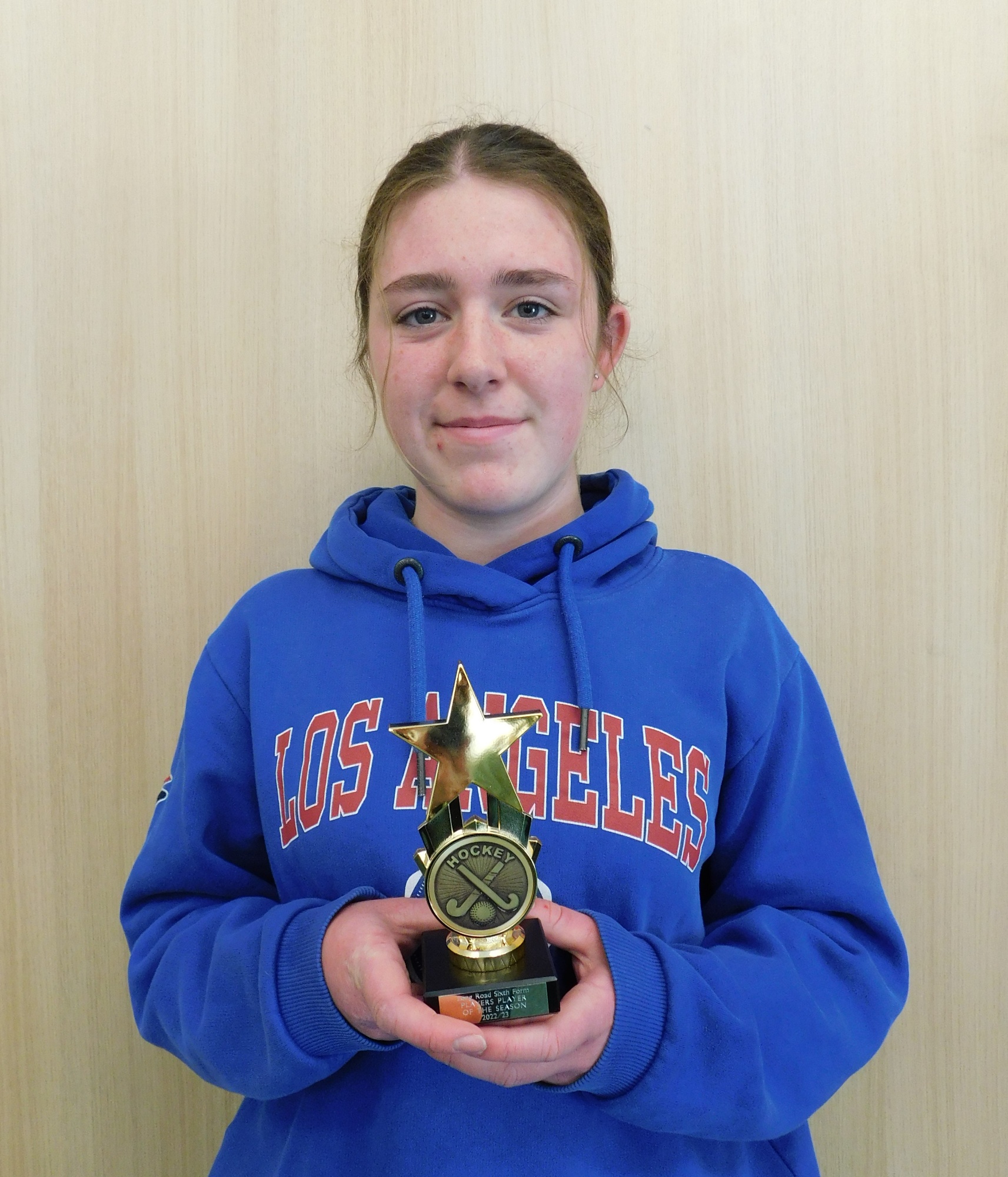 ---
Rugby
Our Rugby team currently operates with squad of 30 players all with different playing backgrounds - whatever your ability we welcome you to join. The team will either train or play fixtures every Wednesday afternoon. We currently play in the AoC Sort League and Cup Competitions, with opportunities to play Rugby 7's throughout the academic year. We are
Coaches Player of the Season - Ben MacLachlan
Here is a young man that has always given his best and tried to take what he has learnt in training into every game he played.I'm sure if Kaan has this attitude with his exams and future career he will become a very successful man with a very bright future.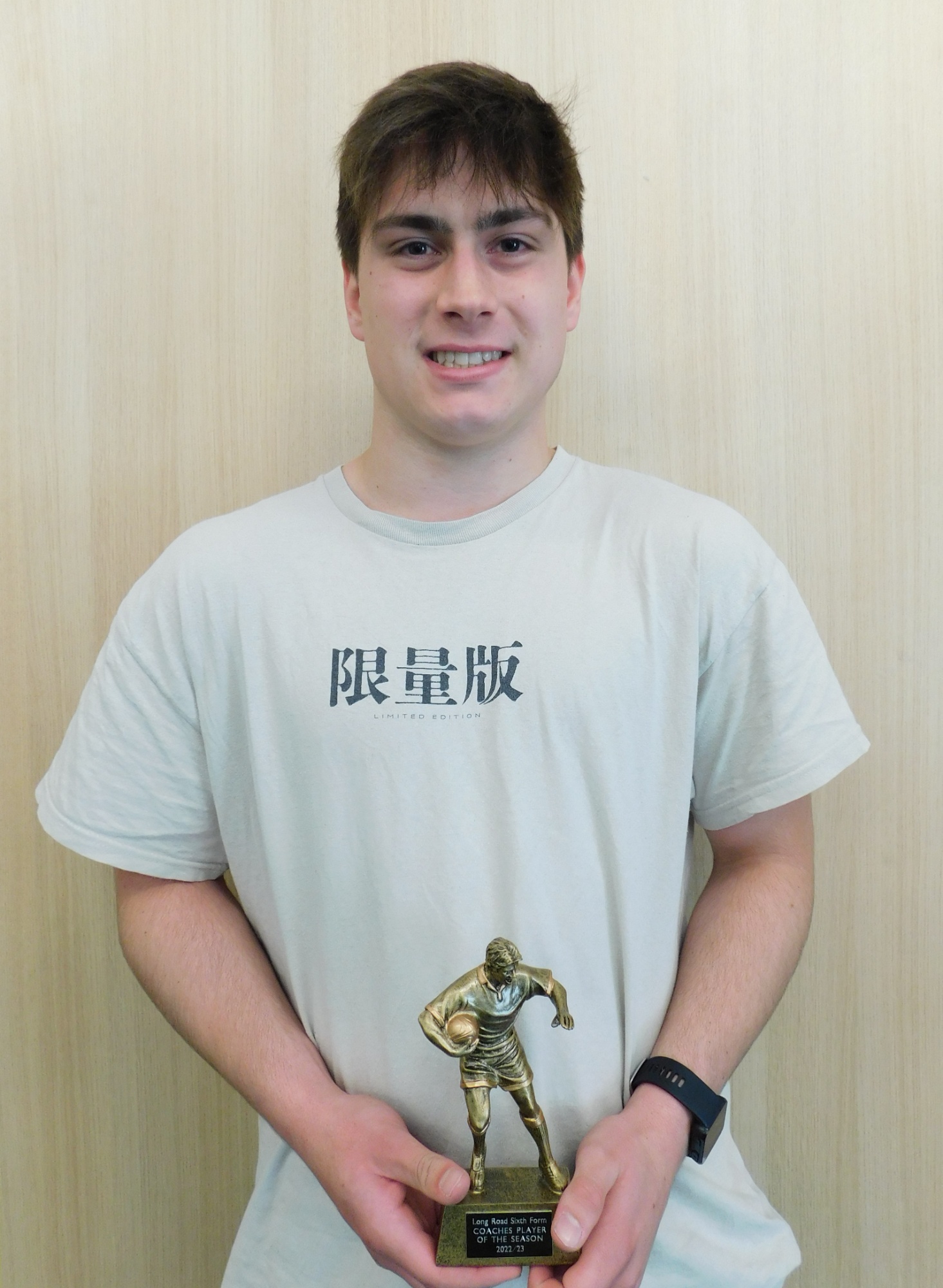 Most Improved Player of the Season - Kann Arslan
Ben has a fantastic work ethic and would surely have been our captain next season but unfortunately after suffering a bad shoulder injury had to sit out the end of our season. I'm sure that if Ben can return to Rugby, he would make a fantastic leader and a great role model. Ben is another young man that I'm sure if he dedicates himself to his studies will do extremely well.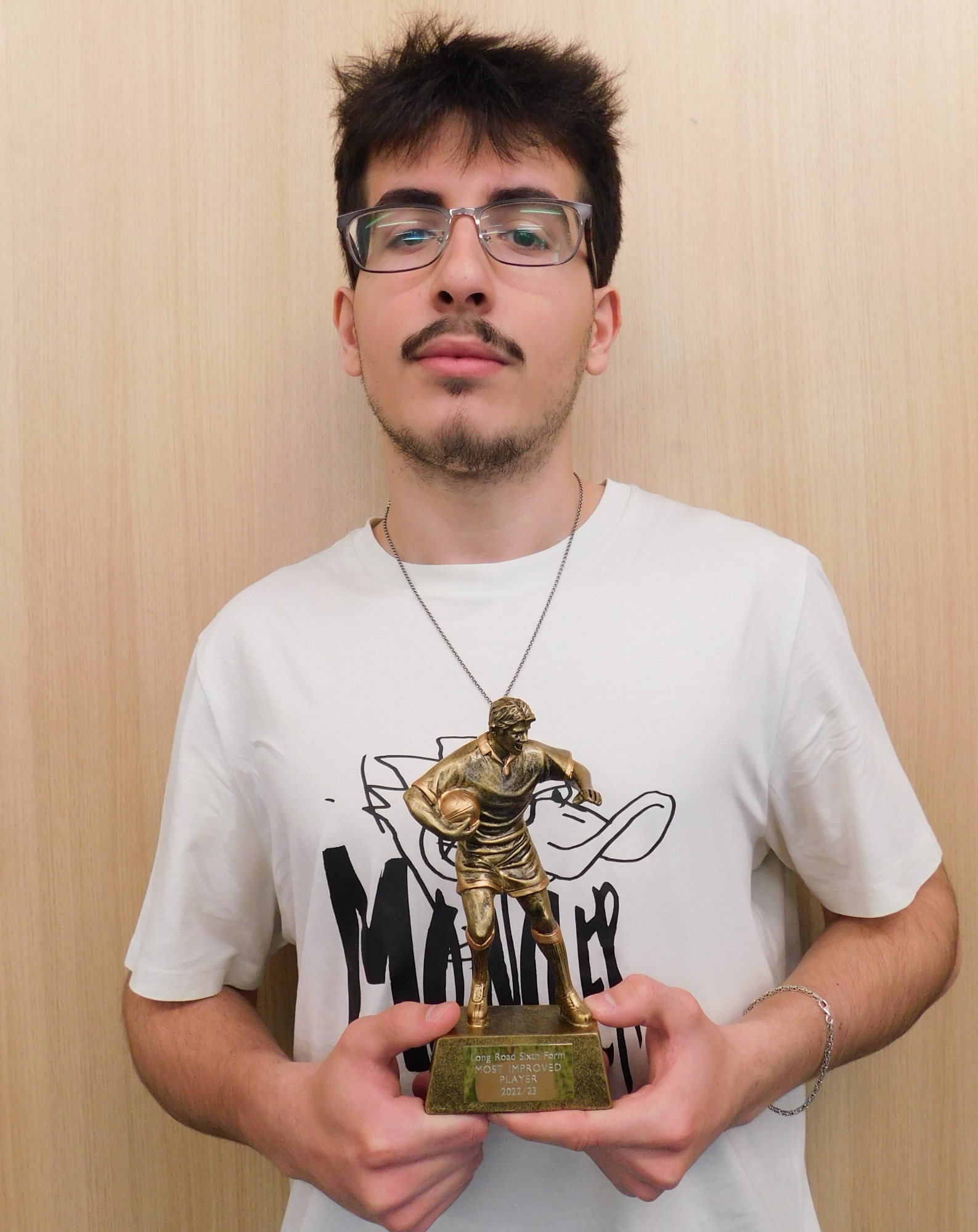 ---
Women's Basketball
This year was the start of competitive Women's Basketball at long road, lots of our players have not played competitively until this year but have made significant improvements as a team. Although the season wasn't long, the girls competed in the regional tournament coming second, and then played 2 games vs Hills Road. In the first game, we went to Hills Road and lost by 17 points. The girls performed well but were just overcome by a talented opposition. This game acted as a learning experience to prepare them for future games. 6 weeks later, they had their first ever home game once again vs Hills Road. All the girls were incredibly important in achieving the result 45-18 which led us to the first ever home win for this Long Road Women's team. This group has so much potential and continues to grow and improve every week, so everyone at Long Road is excited to see what they can continue to achieve next year.
Most Valued Player of the Season - Orla Watts
Although Orla is a more experienced player, it doesn't stop her commitment to this new team. She continues to show her incredible ability and understanding of basketball each week and is clearly valued by all her teammates as well as her coach.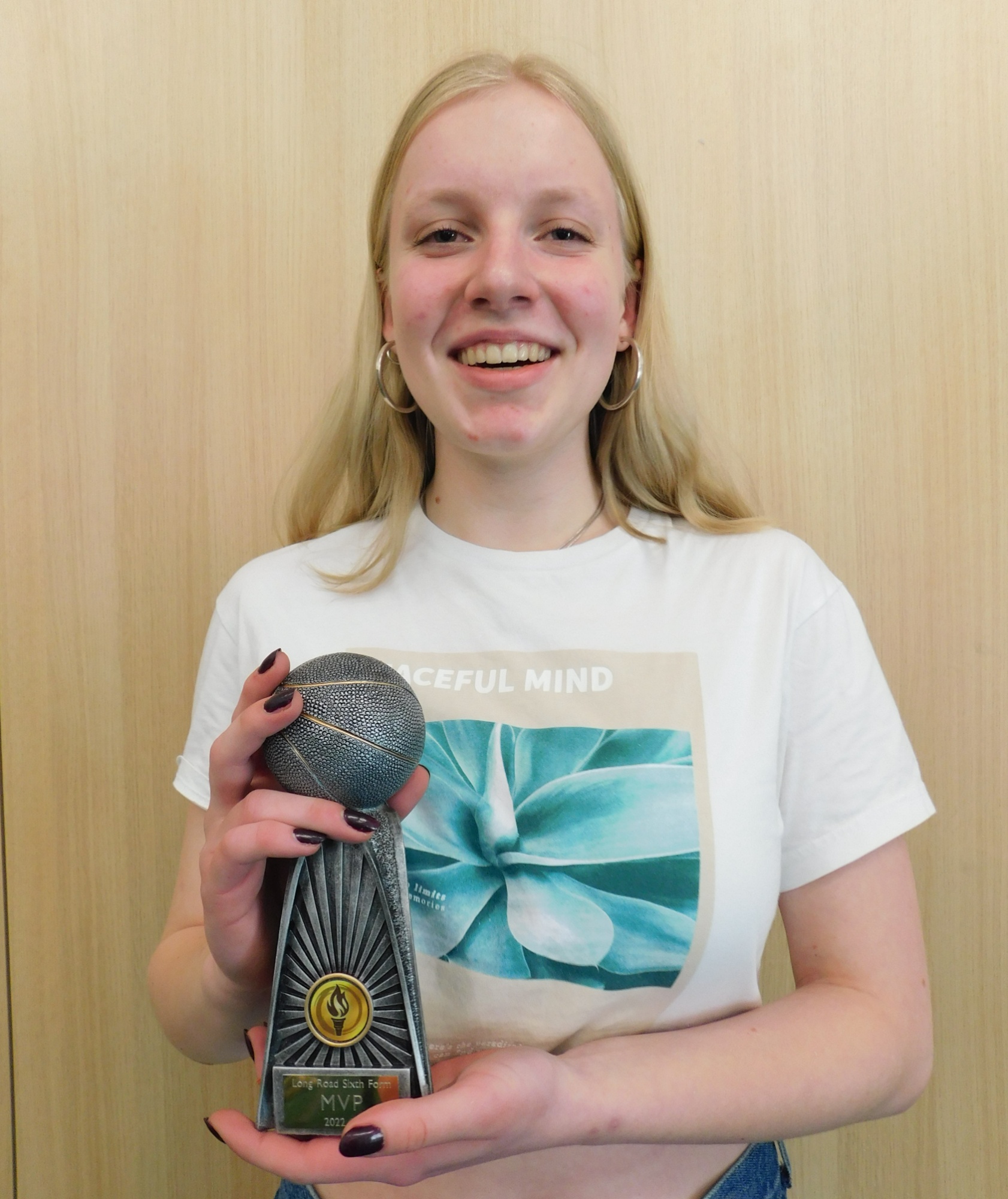 Most Improved Player of the Season - Isobel Rondeau
Isobel deserved to win this award as her increased confidence allowed her to test her ability in basketball and grow as a talented shooter and will next year continue to be a valued member of the team.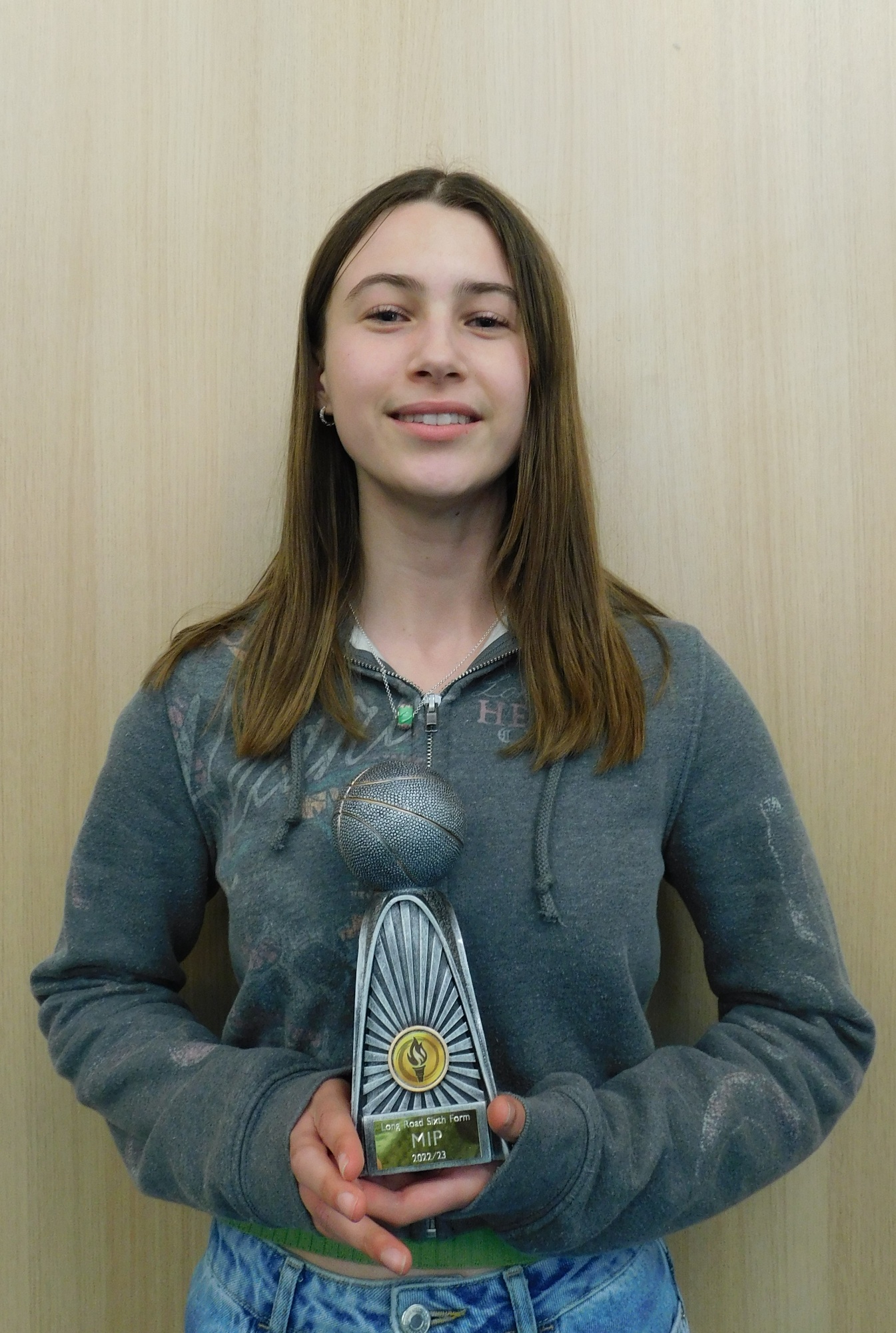 ---
Men's Basketball
Overall the basketball Academy had a mixed season in a highly competitive league finishing 5-7 and just missing out on a playoff spot finishing in 4th position in the CBL East Academy Conference. We had some great results beating 2 of the teams above us but also had some frustrating losses. As always the boys on the academy programme showed great commitment throughout the season and at times we produced some high quality basketball. With a large portion of the group in year 1 this should hopefully set us up well for next season.
Most Valued Player of the Season - James Cendana
MVP of the season for the 2022-23 season as voted for by the players was James Cendana. James leads the team in scoring this season averaging 13.9 PPG. He has had a strong season offensively and some key performances, notably the win vs Greatsfield academy away in a hostile environment, James kept is cool hitting 5 3pt shots, two of which were crucial in deciding the outcome of what was a huge win and a highlight of the season for the squad taking the win in overtime.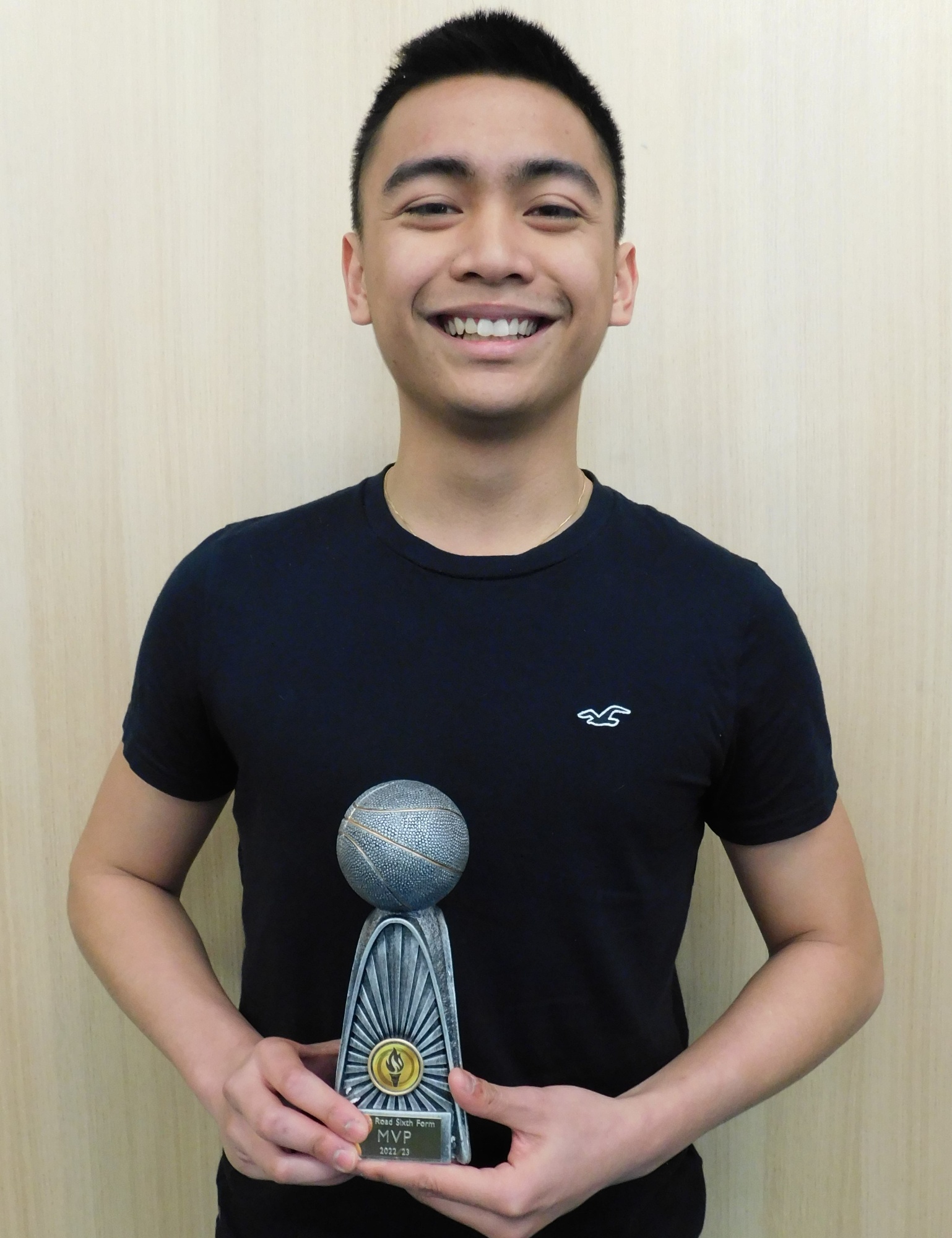 Most Improved Player of the Season - Hector Omitowoju
MIP of the season for the 2022-23 season as voted for by the players was Hector Omitowoju. Hector has had a great season this year considering it is only his second season of full competitive National league level basketball, hence why he fully justifies getting the MIP award as recognised by his teammates. Hector was 2nd top scorer for the squad this season averaging 11.0PPG and 8.3 REB in the academy league. He has shown maturity in both his play on the court and his leadership within the squad off the court. He has been a highly committed member for of the academy programme and I have high hopes for what he can achieve both next season and beyond.