Long Road Careers Fair 2023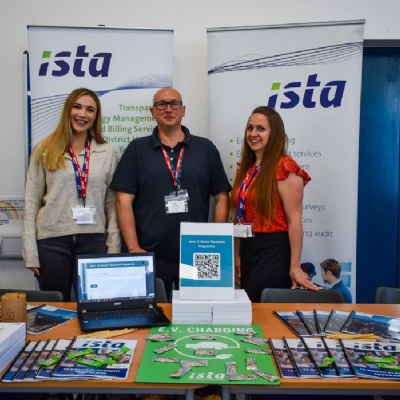 We had an exciting and informative week last week, with our Careers Team hosting our annual Careers Fair on Tuesday and Wednesday, followed by a range of careers talks and workshops on Thursday and Friday. Our Careers Coordinator, Geordie, has written us a round up of events!
Long Road held its annual Careers Fair over two days on Tuesday 9th and Wednesday 10th May. Forty employers from a variety of fields visited to help students build a roadmap to their futures. Hundreds of students attended, and those with or without a clear plan were presented with a plethora of options to investigate. For instance, students interested in working in finance met accountancy firms including Ensors, First Intuition, PEM, Hardcastle Burton, and Price Bailey; those interested in logistics spoke to Turners of Soham Ltd; and students interested in the law, life sciences, IT, sport, social work, hospitality, construction, insurance, and the care industry were well catered for. Pathways ranging from apprenticeships, volunteering, training, and employment, both temporary and permanent were covered and those considering higher and further education opportunities met local colleges and universities.
The Careers Fair was not the only activity taking place this spring. We welcomed Boxed Events to spend a day in College signing up students for summer work in events and catering and West Suffolk College came for a second visit to promote alternatives to the traditional three-year university degree through their Higher National Certificate and Diploma programmes. We were delighted to welcome Long Road parent and Head of Design at Frontier Developments Ltd, Laurence Oldham, to talk to students about his 20-year career in games design and to give invaluable advice about getting into the games industry and all the different roles that are available.
We would like to thank all the employers who took part in our recent events. Taking place just before the start of exams, all these activities hopefully inspired our students to strive harder with a sense of purpose and renewed optimism about all the wonderful careers opportunities awaiting them after Long Road