Congratulations Med Squad students!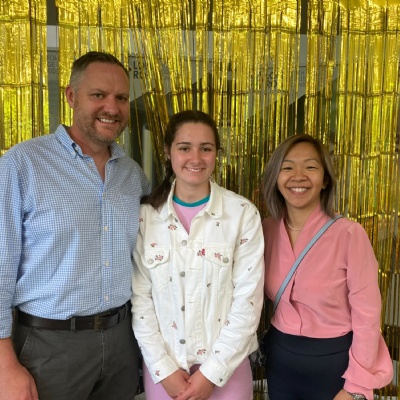 Today we are celebrating our amazing Med Squad students who have accepted offers of study at a range of Medical and Veterinary schools across the UK!
We are catching up with some of our former students, who took a gap year in 2023 and have now received unconditional offers from their chosen universities - you may recognise them from our A Level Results Day 2022 story!
Here are just a few of our amazing students off to change the world and save lives...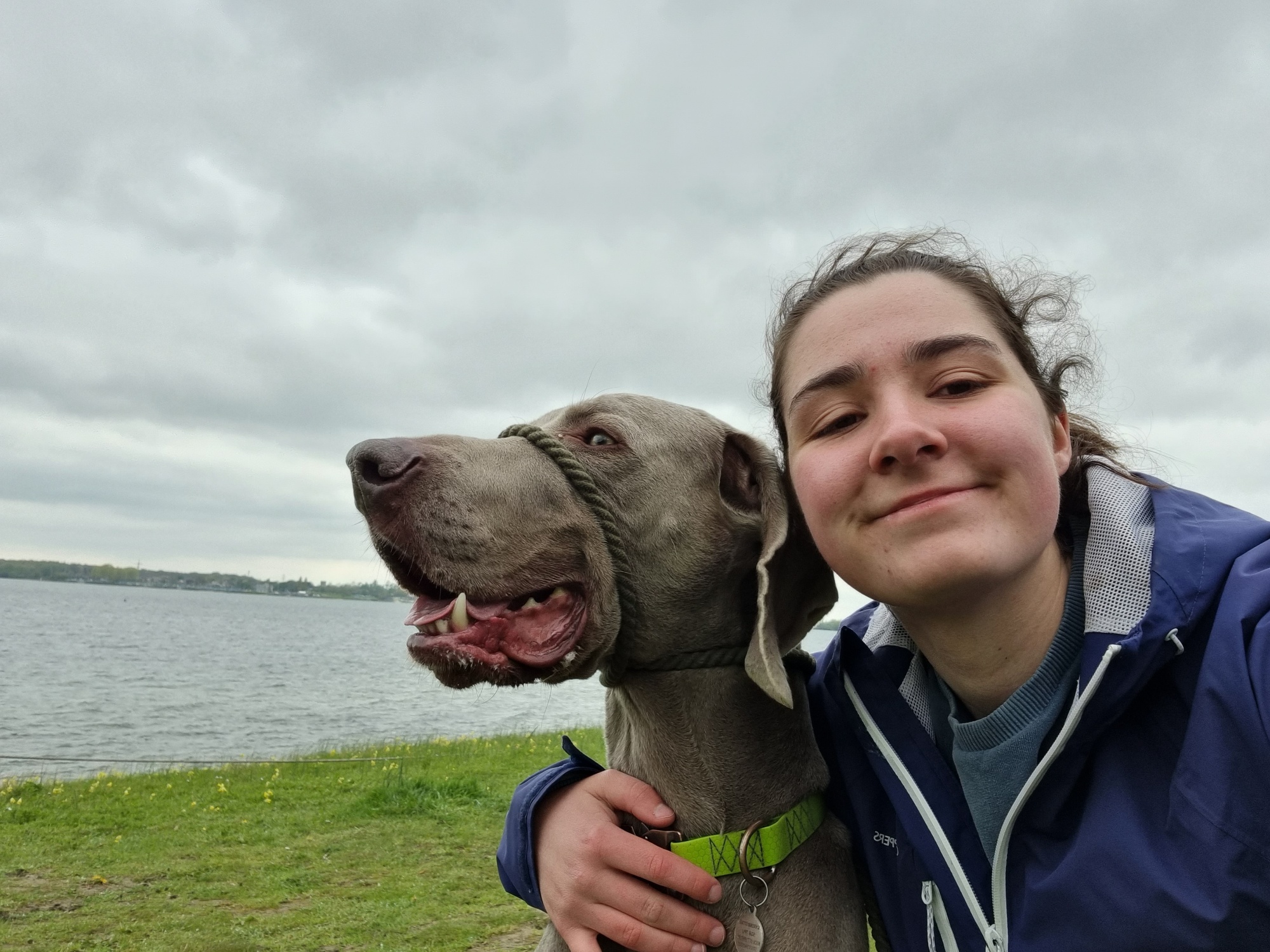 Amelia
A* - Biology A Level
A* - Maths A Level
A - Chemistry A Level
Career Goal:
Doctor - since working as an HCA at Addenbrookes I think I would really like to go into major trauma or ICU.

Next Steps:
Medicine and Surgery at Newcastle University
What made you want to study Medicine?
The human body has fascinated me ever since I was a child and when I watched my great grandad suffer from a couple of health problems it sparked a lot of questions in my mind which really interested me. I knew I didn't have the knowledge to answer them or understand the answers to all of my questions, so I thought I should study medicine as it would answer all my questions and help me understand more about the human body. And of course I love making a difference to people's lives and seeing how grateful they are for the smallest thing.
Why did you choose Newcastle University?
I received 4 offers from UEA, Newcastle, Southampton and Leicester. I mainly chose Newcastle because of the course, it is case based learning and intercalated, so you get clinical exposure from week one. I learn best when I am hands-on, so this is really good for me. I also love Newcastle, I have lots of family up there, so I've spent a fair amount of time around Newcastle, all the people are really friendly, and the student life is really good.
How has Med Squad helped you achieve your university place? It definitely helped me the most with interviews, the mock MMI was really helpful and did a really good job at calming my nerves for the real interviews. I didn't get in the first time round, but Paul was really supportive the whole time and let me come back, so I could have help even though I left college the previous year.
How do you feel now you have your university place confirmed? I am really excited to start and having been to an offer holder day it has given me a real insight into what it's like to study medicine, so I'm even more excited to start now, and naturally a bit nervous. I want to say thank you to all my teachers (Shaista, Simon and Wayne) because they knew my dream from the start, so they were always looking to help me get the grades I needed, and they were always there for extra support if I didn't understand something, or if I wanted more resources on certain topics. Thank you to Paul for giving me all the support I needed to get into medical school, especially on the first go as I had no idea of the process at all. Thank you to all of them for always being there to support me and never doubting I could do it at all. I am so grateful.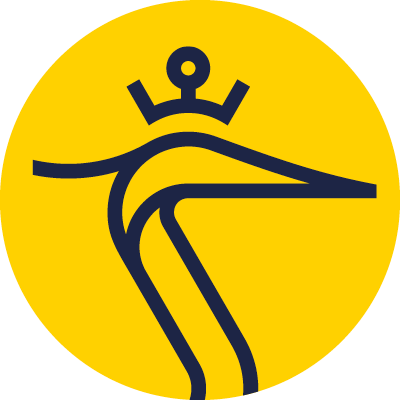 Hannah
Biology A Level
Chemistry A Level
Geography A Level

Career Goal:

Next Steps:
Primary Medical Qualification, Anglia Ruskin University
​
What made you want to study Medicine? I really enjoy meeting and talking to people and have always loved the sciences, so wanted a career which combined both, whilst helping people and hopefully making a difference along the way.
Why did you choose to study at ARU? The fact the university is relatively new was one thing that drew me to it as it uses lots of technology to better prepare you for actually working in a hospital environment. I also really like how student centred the course is as well as the many support systems the university have for student's mental health and wellbeing.
How has Med Squad helped you achieve your university place? Med Squad helped me massively in achieving my university place, through helping prepare me as much as possible for interviews through the mock MMI session which was invaluable. Also ensuring I knew what it would actually mean to study medicine giving me a much better insight into the course and career itself, with the talks from GPs/ people in the career already.
How do you feel now your have your university place confirmed? I feel extremely proud and excited to start my journey into medicine! I'd like to thank all of my teachers for being amazing support and helping me to achieve my dream of studying medicine. I'd also like to thank Paul the leader of Med Squad for preparing me in many ways for study medicine and getting into ARU, I couldn't recommend Med Squad more for anyone considering studying Medicine, Veterinary Science or Dentistry.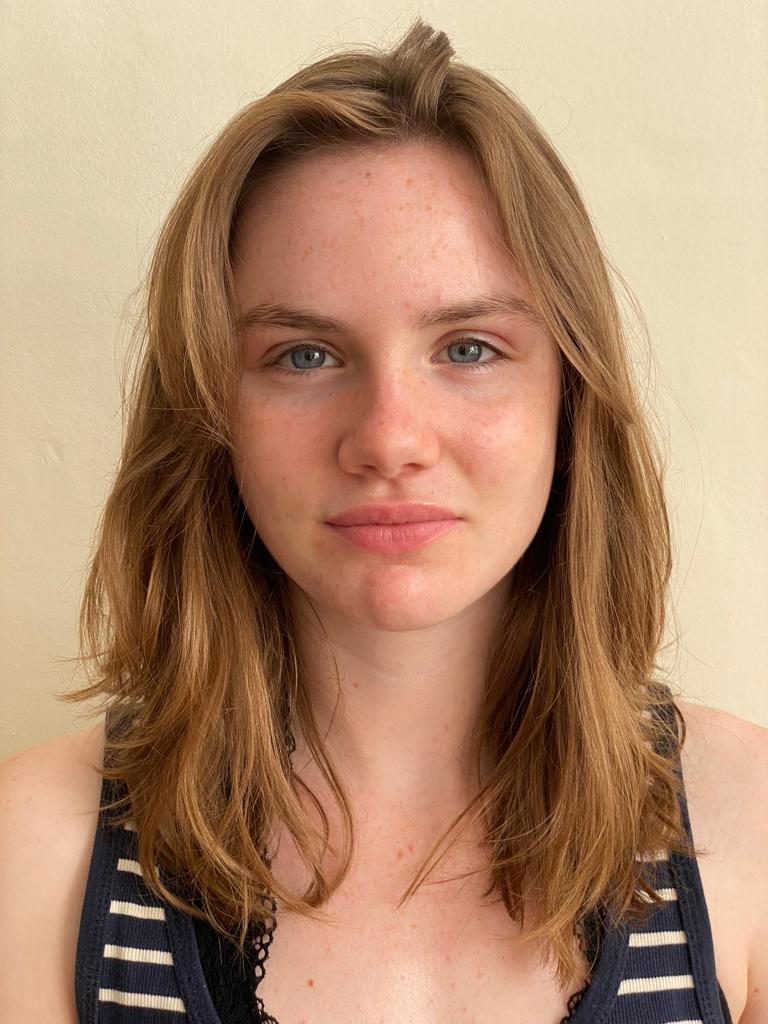 Pippa
Biology A Level
Chemistry A Level
Maths A Level

Career Goal:

Next Steps:
Gateway to Medicine, Bristol University
​
Why did you choose to study at Bristol University?
Bristol University is one of the universities which offers Medicine with a gateway year, this is a widening participation initiative. Bristol teaching style is case based learning, where you're in small groups working through a specific patient's case.

How has Med Squad helped you achieve your university place?
Med Squad gave me a group of people who have similar goals, who I could relate to, and we were able to support each other along the way.

How do you feel now you have your university place confirmed?
Having my university place confirmed has made me feel relieved and excited. I would like to say thank you to Michael, my Progress Coach, who was a great mentor to me throughout my time at Long Road, guiding and supporting me through my application process.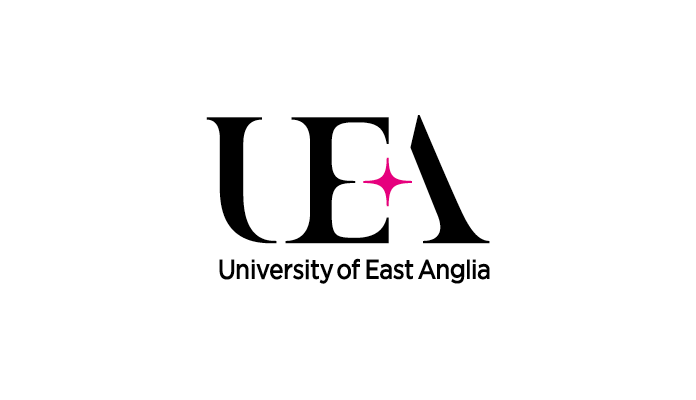 Jess
Biology A Level - A*
Chemistry A Level - B
Psychology A Level - A*
Career Goal:

Next Steps:
Medicine, University of East Anglia
What made you want to study Medicine?
My drive to study medicine was initially propelled by witnessing the holistic approach the multidisciplinary team took in treating my grandmother's vascular dementia. The doctors treated her with respect and dignity, and effectively utilised their vast knowledge and expertise to alleviate her suffering. It was then that I realised I wanted to be this person for other people. Once my interest in the medical field was sparked, I independently sought out both in person and virtual work experience. For example, shadowing a GP, even leading some consultations myself. I found the investigative nature of diagnosis especially stimulating, having to problem solve on the spot and constantly learning has always excited me. During the placement I also got to observe some hardships that medicine entails e.g., breaking bad news, and spoke to numerous GPs about their realistic experiences in the profession. This allowed me to make the informed decision that for me, the benefits of making a positive impact on people's lives, pursuing my love for science and lifelong learning outweigh these downsides.

Why did you choose the University of East Anglia?
The medicine course at UEA has patient contact from day 1. From the first Thursday of formal teaching, you will have weekly rotations in Primary and Secondary Care, where you will gain experience in speaking to patients and carrying out the examinations you have been learning about. For me, bringing the theory to life like this is what best suits my learning, as well as the integrated style of PBL and lectures. Additionally, I have visited UEA a number of times, and it is a beautiful university campus, as well as Norwich itself being a lovely city with lots to do.
How has Med Squad helped you achieve your university place?
Med Squad was an incredibly helpful group to be a part of. We did mock interviews with staff where we were provided detailed feedback, a few similar questions even came up in my real interviews! We had help with our personal statements, even having them checked over by a current medical student. We also had outside speakers, often current doctors, come in and speak to us. Also, being able to have a place to speak to other students going through the same process of applying as you was very helpful.
How do you feel now you have your university place confirmed?
A huge sense of relief. It's amazing knowing that all your hard work has paid off. I would like to say thank you to Paul Andrew, who ran Med Squad and was my biology teacher. Paul went above and beyond to help me secure my place at medical school, even after I had left Long Road. I knew that I could go to Paul whenever I had a question or needed any help in my application process. As well as this, he is an excellent biology teacher, and truly wants all his students to do as best as they possibly can.