Psychology students visit Poland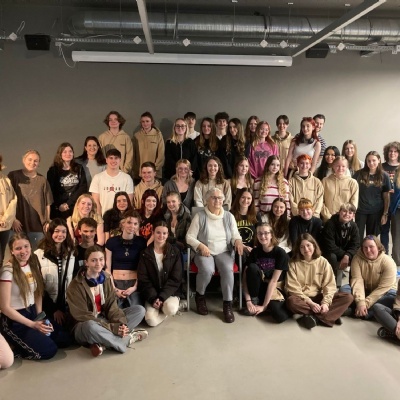 A group of 45 Year 1 and Year 2 A Level Psychology students finished the Spring term with an exciting, and at times moving, trip to Poland, just before the Easter holidays!
The trip started with a delicious meal, giving students the chance to try traditional Polish cuisine and participating in a Polish folk show - with lots of traditional dancing getting everybody up and on their feet!
Over the following three days, the students got to visit the Polish city of Kraków, one of the oldest and largest cities' in the country, went on a walking tour of the Jewish quarter and visited Auschwitz and Bikenau concentration camps. The highlight of the trip was meeting Lidia, a Holocaust survivor who took the time to talk to our students and tell them her amazing life story.
The trip gave students an insight into the historical background linked to the important psychological studies of Milgram, and created memories that will stay with them or a lifetime.