Elite Sport Insight Session with CUFC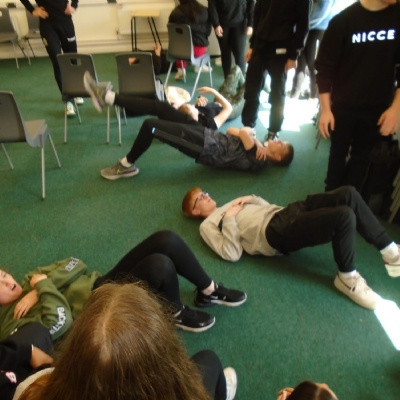 Last week, over 50 Applied Sport students attended an elite sport insight session led by Matt Walker who is the current Head of Performance at Cambridge United Football Club (CUFC).
In his role at CUFC Matt oversees 24 support staff ranging from doctors, physiotherapists, strength & conditioning specialists & data analysts with primary aims of optimising the physical capabilities of individual players, minimising injury incidence and energy cost.
Matt discussed his day-to-day role at CUFC and career path having previously worked at Brighton & Hove Albion FC & Watford FC, he walked students through the technology used at the club including Catapult GPS systems, cryotherapy treatments & Normatec compression device. The students took part in a practical biomechanical analysis and linked strength & conditioning activity before finishing with a fascinating Q&A session where the group asked questions mainly related to the qualifications, experience and wider skills required to attain a career in elite sport and the football industry.
Matt was also kind enough to put several students in contact with various specialists at CUFC with the intention of setting up work experience and shadowing opportunities for a handful of our students.
Thank you so much to Matt for delivering this brilliant session, we can't wait to welcome him back to talk to us again soon!