Women's Basketball: Long Road vs Hills Road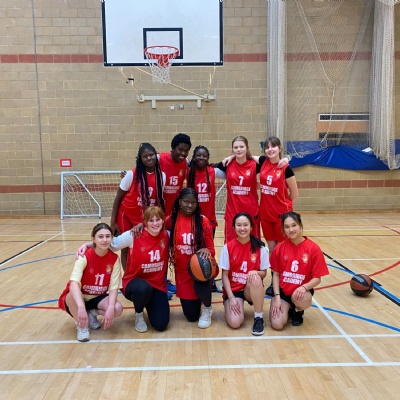 Our Women's Basketball team had a brilliant first home match against Hills Road this week, winning 45-18!
This was the girls first competitive home match since being established as a team, so they were delighted to win 45-18 vs a talented Hills road side. The girls were nervous going into the first 10-minute quarter as they wanted to avenge themselves due to a pervious loss to Hills road earlier in the season. However, the nerves didn't distract them for long as they lead by the end of the first quarter. By half-time, the girls were still ahead and even though they were starting to feel tired, they were determined to maintain their lead.
Going into the second half of the game the girls kept showing their determination by winning rebounds, making clever passes, and scoring some fantastic lay-ups. When the final buzzer went off the girls were ecstatic as they had won their first ever competitive home game. Every player contributed massively to the final score of 45-18 by showing persistence and drive, and we are now very excited to see this new team progress further in the future.
Squad for this game:
Alejandra Perez-Gomez
Angela Dayap
Arkan Tawbarghi
Cilver Carandang
Eleanor Groves
Ella Fisher
Marta Mendy
Mary Mendy
Orla Watts
Remi Karim