Inspirational Women - Celebrating IWD 2023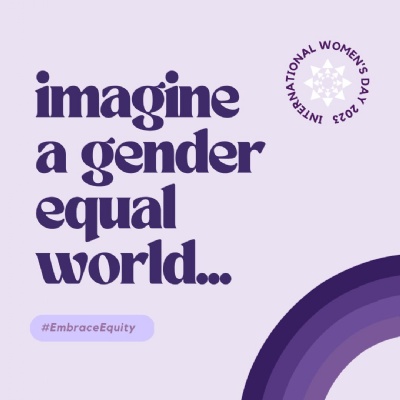 Imagine a gender equal world. A world free of bias, stereotypes and discrimination. A world that's diverse, equitable and inclusive. A world where difference is valued and celebrated.
Let's celebrate women forging change in our society, our culture and our world.
You can send pictures of the women who have been inspirational in your life and the reasons that make them outstanding to hello@longroad.ac.uk to feature them on our wall of fame!
Check out our staff nominations below...
Mary Anning
21 May 1799 - 9 March 1847
English fossil collector, dealer and palaeontologist who became known around the world for the discoveries she made in Jurassic marine fossil beds in the cliffs of Dorset.
Her discoveries became key pieces of evidence for extinction. They also played a key role in the development of a new discipline of geohistorical analysis, later called Palaeontology.
Anning became well known in geological circles in Britain, Europe, and America; and was consulted on issues of anatomy as well as fossil collecting.
The study of coprolites (fossilised dung) pioneered by Mary Anning, would prove to be a valuable tool for understanding ancient ecosystems.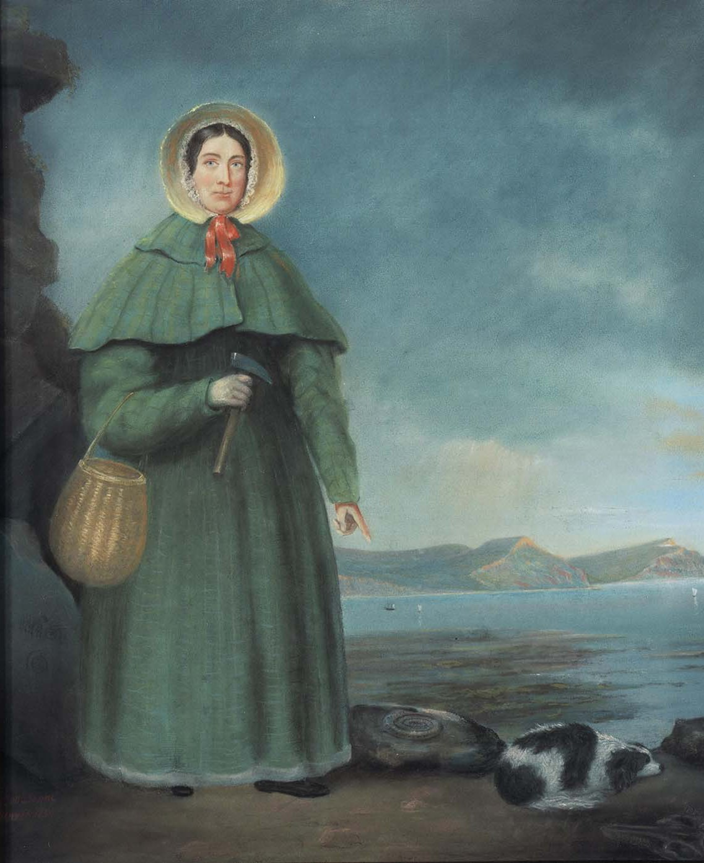 ​

​
Nellie Bly
5 May 1864 - 27 January 1922
American journalist, who was widely known for her record-breaking trip around the world in 72 days, in emulation of Jules Verne's fictional character Phileas Fogg, and an exposé in which she worked undercover to report on a mental institution from within.
She was a pioneer in her field and launched a new kind of investigative journalism.
Beatrix Potter
28 July 1866 - 22 December 1943
English writer, illustrator, natural scientist, and conservationist. Best known for her children's books featuring animals, such as The Tale of Peter Rabbit, which was her first published work in 1902.
Potter had a keen interest in botany. Her drawings showed in great detail how lichens, were actually not one but two different organisms living together. From this discovery, she formulated her theory of symbiosis.
She was a pioneer of merchandising. In 1903, Peter Rabbit was the first fictional character made into a patented stuffed toy, making him the oldest licenced character.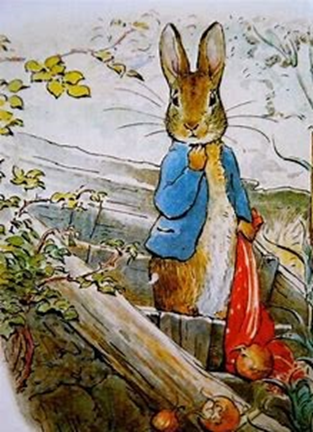 ​

​
Madeleine Vionnet
22 June 1876 - 2 March 1975
French fashion designer who became one of theleading designers of 1920s-1930s Paris after First World War.
Eschewing corsets, padding, stiffening, and anything that distorted the natural curves of a woman's body. She became known for clothes that accentuated the natural female form.
Her use of the "bias cut" to create a sleek, body-skimming look revolutionised women's clothing and carried her to the top of the fashion world.
Vionnet is best known today for popularising the "bias cut" within the fashion world. She is called "the architect among dressmakers", and is credited with inspiring a number of recent designers.
Dorothy Garrod
5 May 1892 - 18 December 1968
English archaeologist who played a crucial role in the study of prehistory.
Her impact on archaeological thought has changed our perceptions of the Palaeolithic era, thus providing a new insight on theories about the evolution of modern humans.
First woman to become Disney Professor of Archaeology at the University of Cambridge. Introduced significant changes in the practice and teaching of archaeology.
Her appointment promoted the acceptance of women in universities and in archaeology.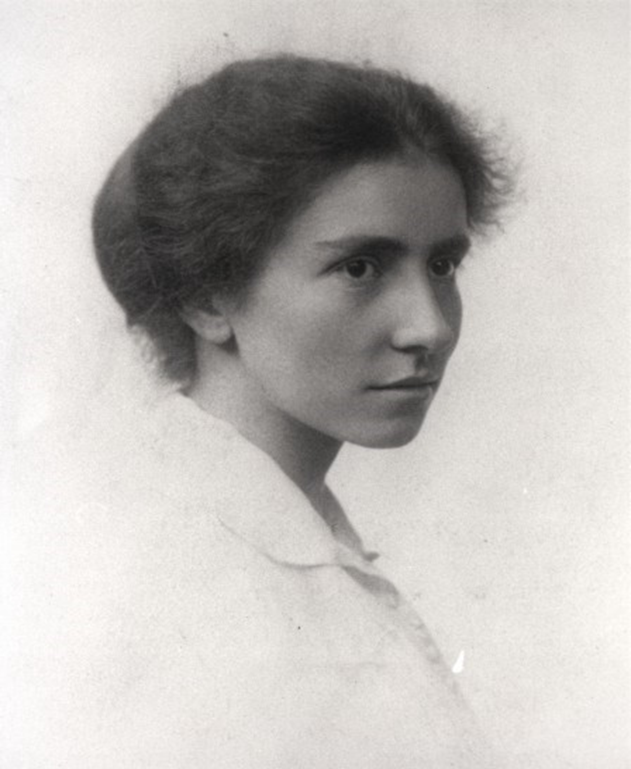 ​

​
Barbara McClintock
16 June 1902 – 2 September 1992
American scientist whose discovery in the 1940 and 1950s of mobile genetic elements, or "jumping genes," won her the Nobel Prize for Physiology or Medicine in 1983.
She demonstrated that genes are responsible for turning on and off physical characteristics.
Barbara McClintock was ahead of her time. Using maize plants, she proved that genes can "jump" positions on a chromosome.
Dorothy Crowfoot Hodgkin
12 May 1910—29 July 1994
British chemist who advanced the technique of X-ray crystallography.
Amongst her most influential discoveries are the confirmation of the structure of penicillin, vitamins D and B12. Also, after 35 years of work, the structure of insulin. She became one of the most eminent scientist of the twentieth century, receiving the Novel Prize in Chemistry in 1964.
Dorothy's influence in modern medicine is incalculable. She gave the world the knowledge and the way to do it, and the determination not to give up.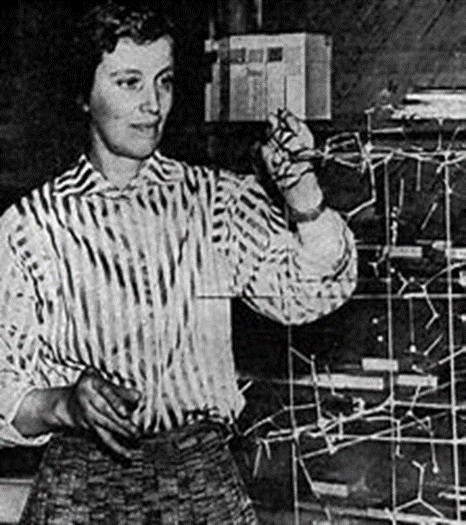 ​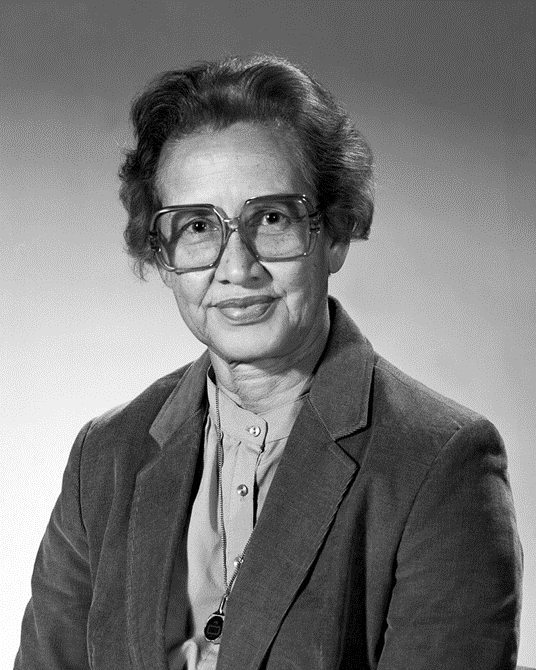 Katherine Johnson
26 August 1918 - 24 February 2020
African-American mathematician whose calculations of orbital mechanics as a NASA employee were critical to the success of the first and subsequent U.S. crewed spaceflights.
Her work included calculating trajectories, launch windows and emergency return paths for spaceflights; and rendezvous paths for the Apollo Lunar Module and command module on flights to the Moon.
Her calculations were also essential to the beginning of the Space Shuttle program, and she worked on plans for a mission to Mars.
She was known as a "human computer" for her tremendous mathematical capability and ability to work with space
trajectories with such little technology and recognition at the time.
Rosalind Franklin
25 July 1920 - 16 April 1958
Rosalind Franklin, British scientist best known for her contributions to the discovery of the molecular structure of deoxyribonucleic acid (DNA).
Her data was crucial for the building of the famous double helix model of DNA.
Franklin also contributed new insight on the structure of viruses, helping to lay the foundation for the field of structural virology.
She is now recognised as one of the pioneers of molecular
biology and a role model for women in science.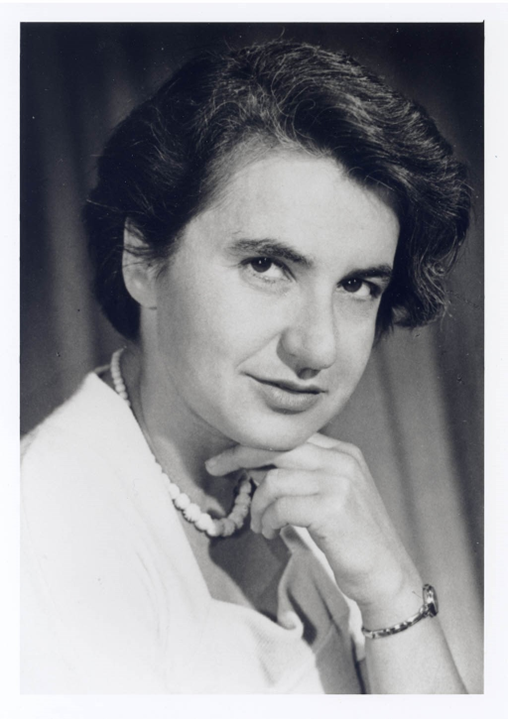 ​

​
Corazon Aquino
25 January 1933 – 1 August 2009
Filipino politician who served as president of the Philippines from 1986 to 1992.
After her husband's assassination, she emerged as leader of the opposition and led the country to a revolution, which ended the two-decade rule of President Marcos and led to the establishment of the current democratic Fifth Philippine Republic.
Aquino was the first female president in Asia. She also managed to keep the peace over the years, despite Communist insurgencies and Islamist secession movements.As President, she limited presidential powers and gave power to the people; and stressed the importance of human rights and civil liberties.
Paula Rego
26 January 1935 – 8 June 2022
Portuguese-British visual artist, known for her paintings and prints based on storybooks.
Rego's style evolved from abstract towards representational, and she favoured pastels over oils for much of her career.
Her work often reflects feminism and her advocacy for women's rights, coloured by folk-themes from her native Portugal. Her dark, complex work brought her international acclaim, honorary doctorates from both Oxford and Cambridge universities, a damehood from the Queen, countless books written about her work and many ground-breaking exhibitions.
Rego was one of the greatest figurative artists of the post-war period. Her work has been a powerful tool for social change.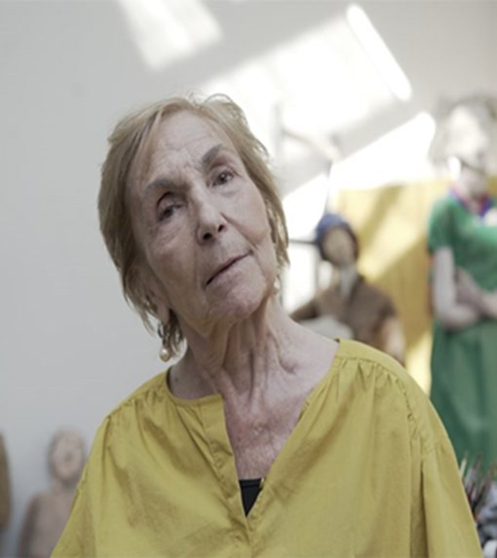 Wangari Maathai
1 April 1940 – 25 September 2011
Maathai was an intellectual who has made significant contributions to ecology, development, gender, African cultures and African religions. Kenyan social, environmental and political activist. She was the first African woman to win the Nobel Peace Prize.
In 1977, Maathai founded the Green Belt Movement, an environmental non-governmental organization focused on the planting of trees, environmental conservation, and women's rights.
In 1984, she was awarded the Right Livelihood Award for "converting the Kenyan ecological debate into mass action for reforestation".
Marsha Johnson
24 August 1945 - 6 July 1992
Also known as Malcolm Michaels Jr., was an American gay liberation activist and self-identified drag queen. Known as an outspoken advocate for gay rights.
Johnson was one of the prominent figures in the Stonewall uprising of 1969. Johnson was a founding member of the Gay Liberation Front and the co-founder of the radical activist group Street Transvestite Action Revolutionaries (S.T.A.R.).
Johnson was also a popular figure in New York City's gay and art scene, modeling for Andy Warhol, and performing onstage with the drag performance troupe Hot Peaches.
Johnson was known as the "mayor of Christopher Street", street which serves as an international symbol of gay pride. From 1987 through 1992, Johnson was an AIDS activist with ACT UP.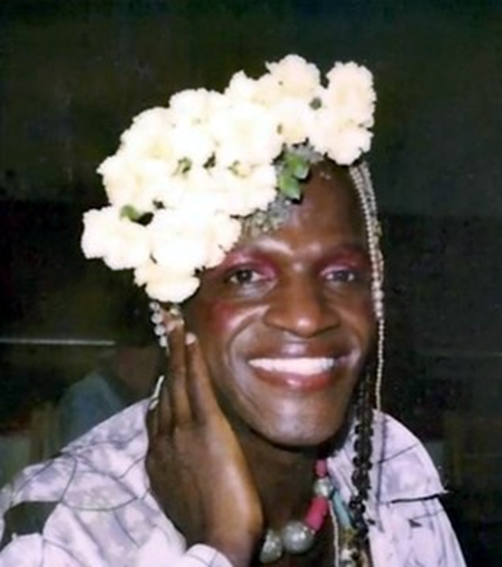 Diane Abbott
27 September 1953 -
British politician who has been Member of Parliament (MP) since 1987, being returned in every general election since.
From the outset of her career, she has championed global justice, human rights, peace and security issues at home and abroad.
She has been a vocal campaigner around race-relations, transparency and justice around policing, surveillance, Stop and Search, and detainment without trial.
She is known for her support of human rights issues. Her work has been noted by the organisations JUSTICE, Liberty, and the Law Society, which jointly presented her with a special human rights prize in 2008.
Radhika Coomaraswamy
17 September 1953 -
​​​​​​Sri Lankan lawyer, diplomat and human rights advocate.
She has worked as the United Nation Special rapporteur on Violence against Women around the world and Children in Armed Conflict.
In her role as Special Representative for Children in Armed Conflict, she voiced the horrors war inflicts upon children on an international scale
.The importance of her work is incalculable, and she has received numerous awards and global recognition.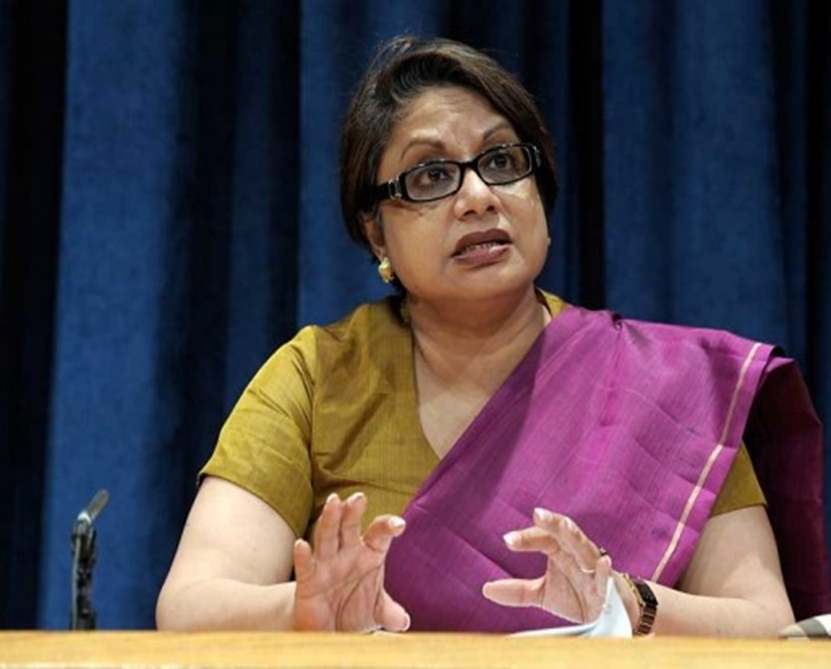 Rigoberta Menchú
9 January 1959 -
​​​​Iconic indigenous rights activist, feminist, former political candidate and humanitarian who was exiled from her native Guatemala in 1981.
She is now a UNESCO Goodwill Ambassador.Founded the country's first Indigenous political party and ran for the Guatemalan presidency in 2007 and 2011, a move which cemented her status as one of the country's most influential people.
Awarded the Nobel Peace Prize 1992 for her continued publicisation of the plight of indigenous peoples during and after the Guatemalan Civil War.
Patricia Scotland
19 August 1955 -
Dual citizen of the United Kingdom and Dominica diplomat, barrister and politician, serving as the sixth secretary-general of the Commonwealth of Nations.
Undertook a major reform of the criminal justice system, including the introduction of the Domestic Violence Crime and Victims Act.
In 2011, she founded the Eliminate Domestic Violence Global Foundation. She received several awards for her contribution to law reform in the UK and abroad. Scotland has also been ranked the most influential Black Briton in the annual "Powerlist" in several occasions.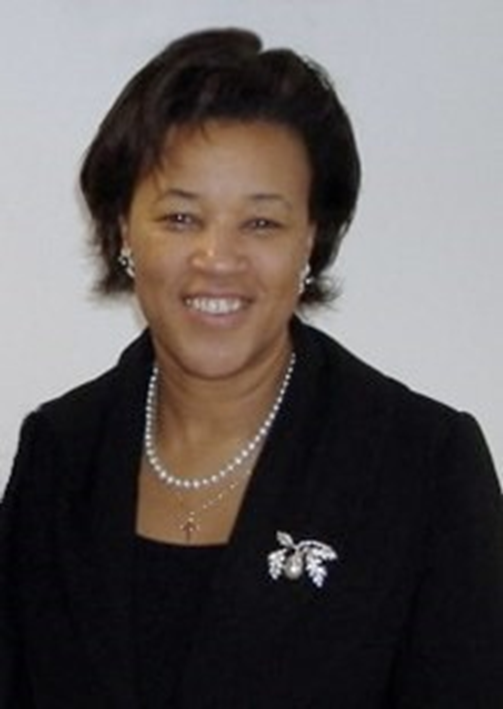 Andrea Arnold
5 April 1961 -
English filmmaker and former actor. Left school when she was 16 to become an actor. At 18 years old she began working for a children's TV show, and worked in TV for the next 10 years while continually writing on the side.
Arnold realised she could turn her stories into films, so she studied at the American Film Institute of Los Angeles, meanwhile gaining experience in the film industry.
In general, her films are characterised by the themes of deprivation and impoverishment. She has been very active in working with film festivals around the world and in directing series for well known companies.
Arnold won an Academy Award for her short film Wasp in 2005 and three times the Jury prize at the Cannes Film Festival for different movies. Her documentary Cow was premiered at the 2021 Cannes Film Festival and played at the 2021 Telluride Film Festival too.
Sarah Gilbert
April 1962 -
English vaccinologist. She specialises in the development of vaccines against influenza and emerging viral pathogens.
In January 2020, she read a report about four people in Wuhan, China, suffering from a strange kind of pneumonia of unknown origin. She designed a vaccine at Oxford against the new pathogen, which later became known as COVID-19.
On 30 December 2020, the Oxford–AstraZeneca COVID-19 vaccine she co-developed with the Oxford Vaccine Group was approved for use in the UK.
As of January 2022, more than 2.5 billion doses of the vaccine have been released to more than 170 countries worldwide saving millions of lives.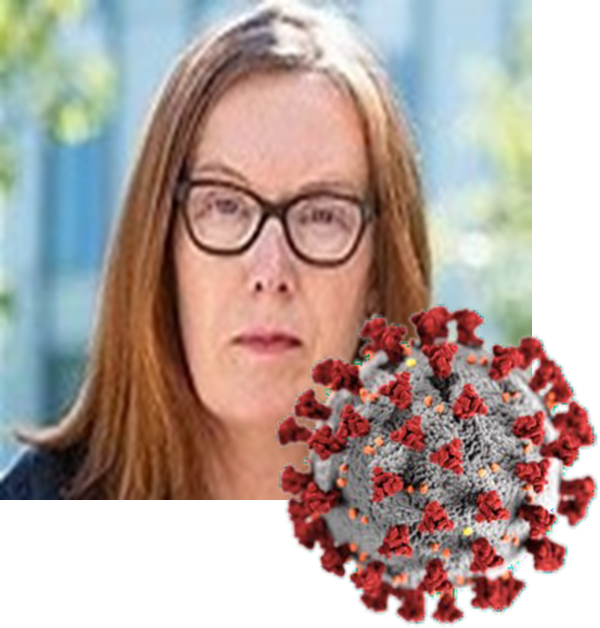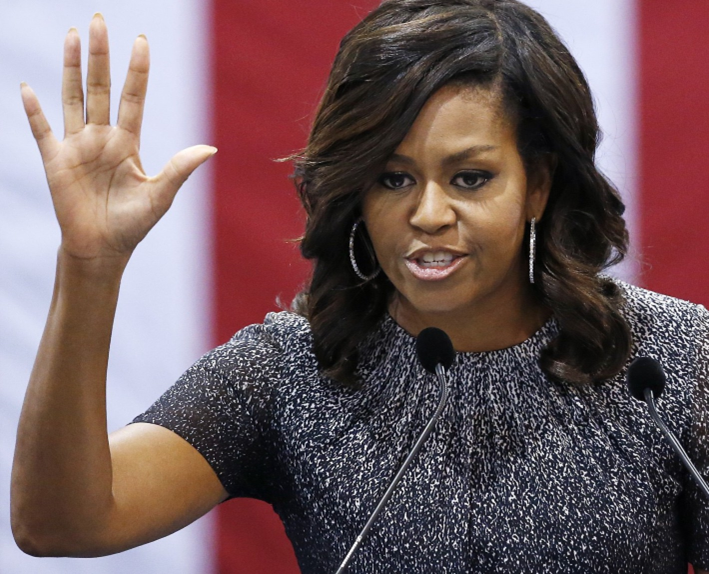 Michelle Obama
17 January 1964 -
American lawyer and author who served as the first lady of the United States from 2009to 2017 as the wife of President
Barack Obama.
She was the first African-American woman to serve in this position. As first lady, Obama served as a role model for women and worked as an advocate for poverty awareness,
education, nutrition, physical activity, and healthy eating.
After her husband's presidency, Obama's influence
has remained high.In 2020, Obama topped Gallup's poll of the most admired woman in America for the third year running.
Victoria Pendleton
24 September 1980 -
British jockey and former track cyclist specialised in the sprint, team sprint and keirin disciplines.
Pendleton represented Great Britain and England in international cycling competitions, winning nine world titles including a record six in the individual sprint, dominating the events between 2005 and 2012.
In 2008 she won the sprint in the Beijing Olympics, and in 2012, she won the gold medal in the keirin at the London Olympics, as well as silver in the sprint.
She was appointed Member of the Order of the British Empire (MBE) in 2009 and Commander of the Order of the British Empire (CBE) in 2013 for services to cycling. She is also a member of the European Cycling Union Hall of Fame.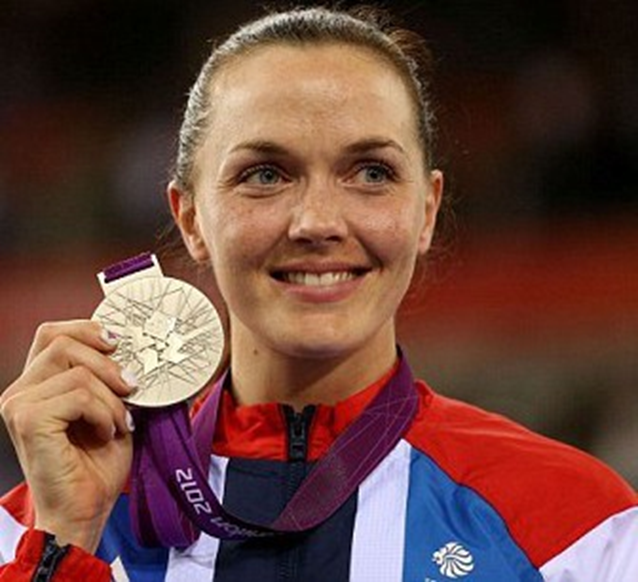 Megan Rapinoe
5 July 1985 -
American professional soccer player internationally known for her crafty style of play on the field and her activism off it.
She is the first player, male or female, to score a goal directly from a corner at The Olympic Games, having done so twice.
Advocate for many LGBTQIA+ organizations, including the Gay, Lesbian & Straight Education Network (GLSEN) and Athlete Ally. Also, she has fought for equal pay.
Winner of the Golden Boot and Golden Ball awards at the 2019 FIFA Women's World Cup and named The Best FIFA Women's Player in 2019. Included in Time magazine's 100 Most Influential People of 2020.
Abia Akram
1985 -
Pakistani activist in the disability movement since 1997, when as a student managing her own disability she started the Special Talent Exchange Program (Step).
She is the founder of the National Forum of Women with Disabilities in Pakistan and has campaigned for the implementation of the UN Convention on the Rights of Persons with Disabilities and Inclusive Development.
She is the first woman from Pakistan to be nominated co-ordinator for the Commonwealth Young Disabled People's Forum.
She is also working to include disability in the UN 2030 Agenda and its sustainable development goals. Akram is a leading figure within the disability rights movement in her country as well as in Asia and the Pacific. She was named as one of the BBC's 100 Women in 2021.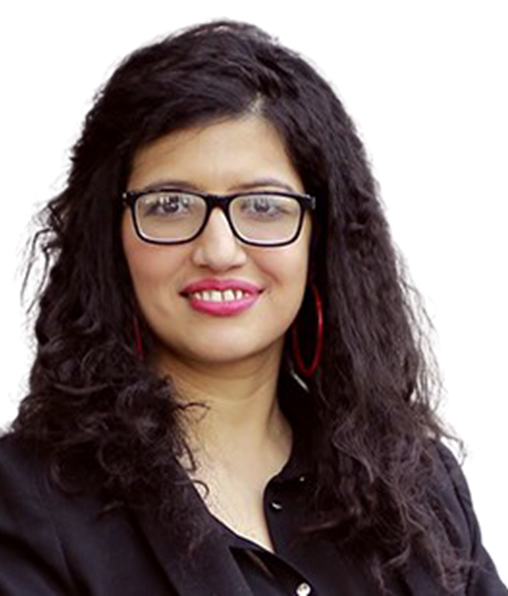 Preet Chandi
1989 -
British physiotherapist who works as a British Army medical officer. In November 2022, Chandi set off on her second solo expedition, with the aim of becoming the first woman to cross Antarctica solo and unsupported.
Chandi became a role model for young people from diverse and ethnic backgrounds, promoting to see a world with challenges rather than barriers.
On 20 January 2023, it was announced that Chandi had broken the world record for the longest solo and unsupported polar expedition, having travelled 868 miles.
Emma Watson
15 April 1990 -
English actress and activist, well known for her roles in both blockbusters and independent films, as well as for her women's rights work.
In 2014, she was appointed UN Ambassador and helped launch the UN Women campaign HeForShe, which advocates for gender equality.
Helped to launch Time's Up UK as a founding member and was appointed to a G7 advisory body for women's rights in 2019.
She also lent her name to a clothing line for the sustainable brand People Tree and in 2020, she joined the board of directors of a luxury brand group, as an advocate for sustainable fashion.
Throughout her career, Watson has received several awards and nominations, and was named one of the 100 most influential people in the world by Time magazine in 2015.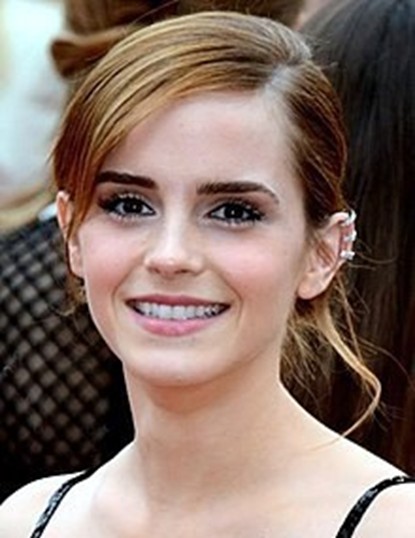 ​​​​​​
Malala Yousafzai
12 July 1997 -
Pakistani activist well known for human rights advocacy, especially the education of women and children in her native homeland.
In 2012, while on a bus, after taking an exam, she was shot by a Taliban gunman in an assassination attempt in retaliation for her activism. The attempt on her life sparked an international outpouring of support for her.
The Pakistani Taliban were internationally denounced by governments, human rights organizations and feminist groups.
After her recovery, Yousafzai became a prominent activist for the right to education. Based in Birmingham for her own safety, she co-founded the Malala Fund, a non-profit organisation which advocates for girls' education.
She was awarded with a Nobel Peace Prize at the age of 17, becoming the world's youngest Nobel Prize laureate.
Greta Thunberg
3 January 2003 -
Swedish environmental activist known for challenging
world leaders to take immediate action for climate change mitigation.
Her activism began when she persuaded her parents to adopt lifestyle choices that reduced their own carbon footprint. Initially, she gained notice for her youth and her straightforward speaking manner.
Soon, other students engaged in similar protests in their own communities. Together, they organised a school climate strike movement under the name Fridays for Future.
She received numerous honours and awards, inclusion in the Forbes list of The World's 100 Most Powerful Women (2019), and has been nominated for the Nobel Peace Prize in 2019, 2020, 2021 and 2022.