Inspiring Authors - Celebrating IWD 2023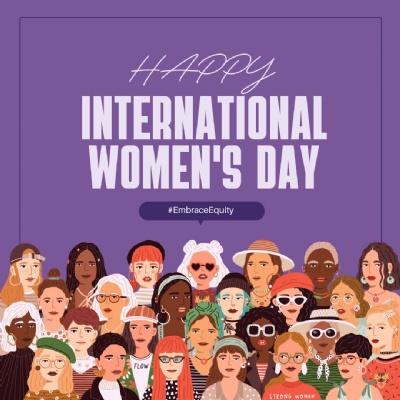 This year we are celebrating International Women's Day by sharing some of our favourite female authors!
We have literature from all of these authors in the Learning Resource Centre, apart from Ryka Aoki - we hope to get a copy of her book soon! - and in Cambridge Central Library.
Don't forget you can head to the Student Centre to get involved in a wide range of activities all week to celebrate IWD!
Mary Shelley
"Nothing is so painful to the human mind as a great and sudden change."
Mary Shelley was born 30th August 1797 in London, England. She was the daughter of feminist philosopher and writer Mary Wollstonecraft. Wollstonecraft was a radical freethinker for her time, and in 1792 published the hugely influential feminist work, A Vindication of the Rights of Women. Mary's mother died shortly after her birth, but it is clear she had a strong influence on Mary's writing.
Mary started writing Frankenstein aged 18 whilst visiting Lake Geneva with future husband Percy Shelley and poet Lord Byron. The book was published anonymously on 1st January 1818. It received negative critiques due to being written by a woman. In April 1818, a review in The British Critic wrote: "The writer of it is, we understand, a female; this is an aggravation of that which is the prevailing fault of the novel; but if our authoress can forget the gentleness of her sex, it is no reason why we should; and we shall therefore dismiss the novel without further comment."
Frankenstein gained popularity in 1823 when it was adapted into a stage play by Richard Brinsley Peake. The book was published for the first time in Mary's name later that year. The book's themes mainly focus on loss and bereavement. The book displays the importance of a maternal figure in childhood, something Mary did not have. It could also represent Mary's feelings of guilt after losing her first daughter, Clara, who died just two weeks after being born.
Mary's influence on pop culture has been prolific. Many books and films would simply not exist without Frankenstein, such as The Strange Case of Doctor Jekyll and Mr. Hyde, The Rocky Horror Picture Show, Edward Scissorhands, Avengers: Age of Ultron and Lilo and Stitch, just to name a few. To this day, Frankenstein still sells roughly 40,000 copies every year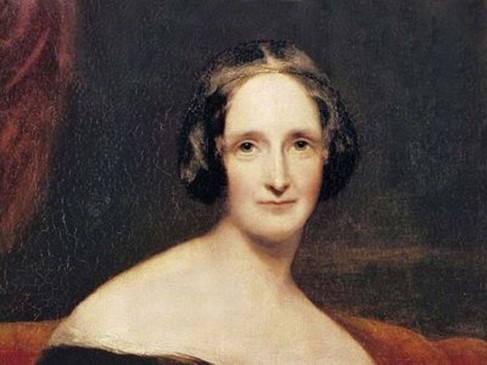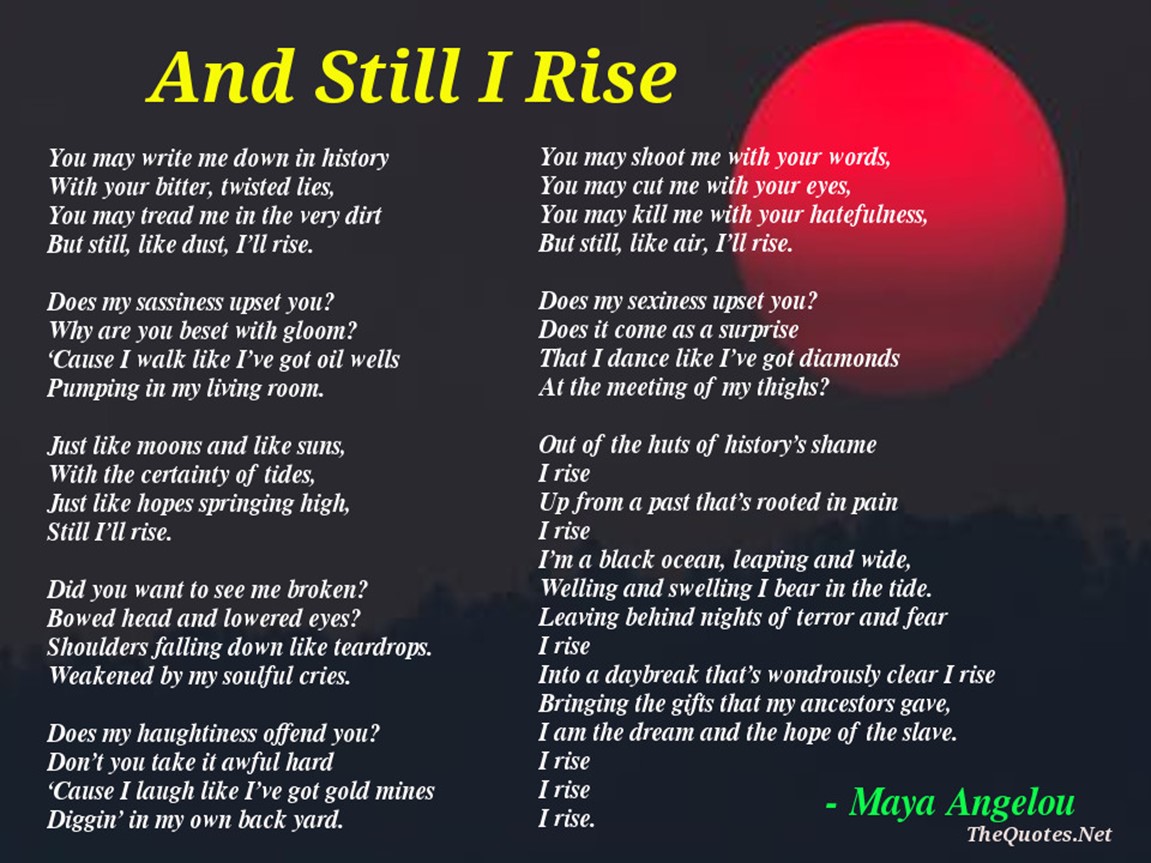 Maya Angelou
"I've learned that people will forget what you said, people will forget what you did, but people will never forget how you made them feel."
A writer, poet, civil rights activist, musician and film director, Maya Angelou had an extraordinary life and a profound influence on popular culture and the world today. Maya was born in St. Louis, USA. From an early age, Maya broke the boundaries of what young women could do. At 16, she became the first black female streetcar conductor in San Francisco. Whilst at this job, she was told by her mother that she would need to arrive early and work harder than others.
In 1960, after meeting Martin Luther King Jr., Maya became a fundraiser for civil rights organisation Southern Christian Leadership Conference. She moved to Ghana in 1962 and became an editor for The African Review and writer for The Ghanaian Times. She also became close friends with Malcolm X, and in 1965 returned to the U.S to help him build the civil rights organisation, Organization of Afro-American Unity. Maya wrote her first autobiography in 1969, I Know Why the Caged Bird Sings. The book was an international bestseller and has sold more than 1 million copies.
In 1972 Maya became the first black woman to have a screenplay produced, when Georgia, Georgia was released. Her career in film and TV spanned decades, in which time she was a musical composer, writer, director and actress. She won the Audience Choice Award for Best Feature for her 1998 film Down in the Delta at the Chicago International Film Festival.
In 1993, she performed her poem On the Pulse of Morning at the presidential inauguration of Bill Clinton. The poem later won a Grammy Award. She would go on to support Hilary Clinton and Barack Obama in the 2008 US Presidential Election and stated, "We are growing up beyond the idiocies of racism and sexism".
Maya passed away in 2014. Her memorial included speeches from Oprah Winfrey, Michelle Obama, and Bill Clinton.
Ryka Ayoki
"For a non-passing trans person, there is no safe space. It is not who we are kissing, but our very heights, our voices, and the size of our hands that catalyze hatred and violence."
Ryka Aoki is a trans Asian American writer. She has been nominated for several prestigious awards, twice being the finalist in the Lambda Literary Awards. Her most recent book, Light from Uncommon Stars, was nominated Best Science Fiction in 2021 by Goodreads and was also nominated for a Hugo Award in 2022 for Best Novel.
Ryka's writing career began in 2010, when she co-authored Gender Outlaws: The Next Generation. The book aimed to collect and contextualise the work of this generation's trans and genderqueer authors. In 2015, when asked why she likes to write, Ryka said: "If a trans musician can make the audience cry by playing Chopin, how else, but as a human, can she be regarded? And if a book written by a queer trans Asian American can make you think of your own beaches, your own sunsets, or the dear departed grandmother you loved so much and even now find yourself speaking to, then what more powerful statement of our common humanity can there be?"

Light From Uncommon Stars has had an excellent critical reception ever since it was published in 2021. Ryka described her book as: Good Omens meets The Long Way to a Small, Angry Planet. Light From Uncommon Stars is a defiantly joyful adventure set in California's San Gabriel Valley, with cursed violins, Faustian bargains, and queer alien courtship over fresh-made donuts.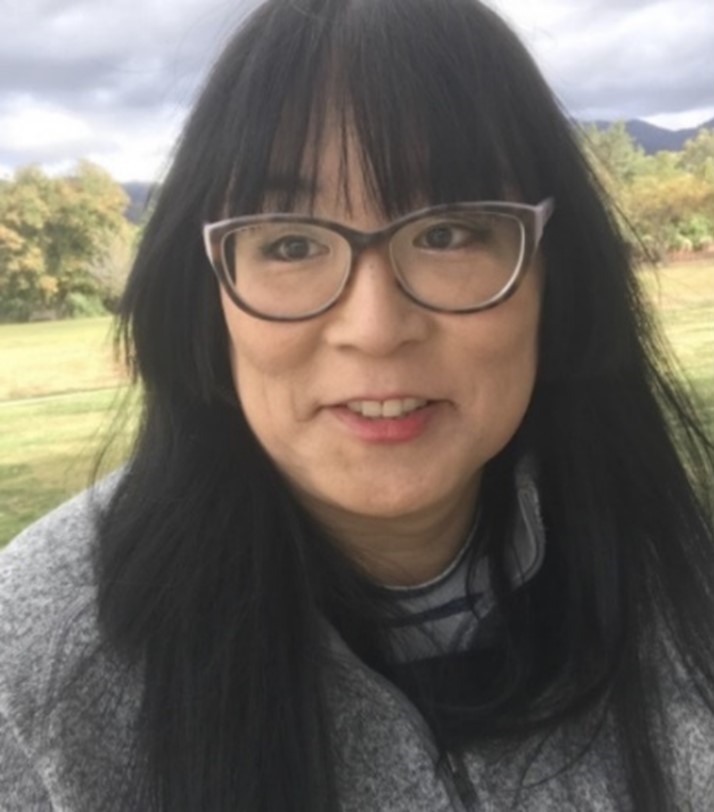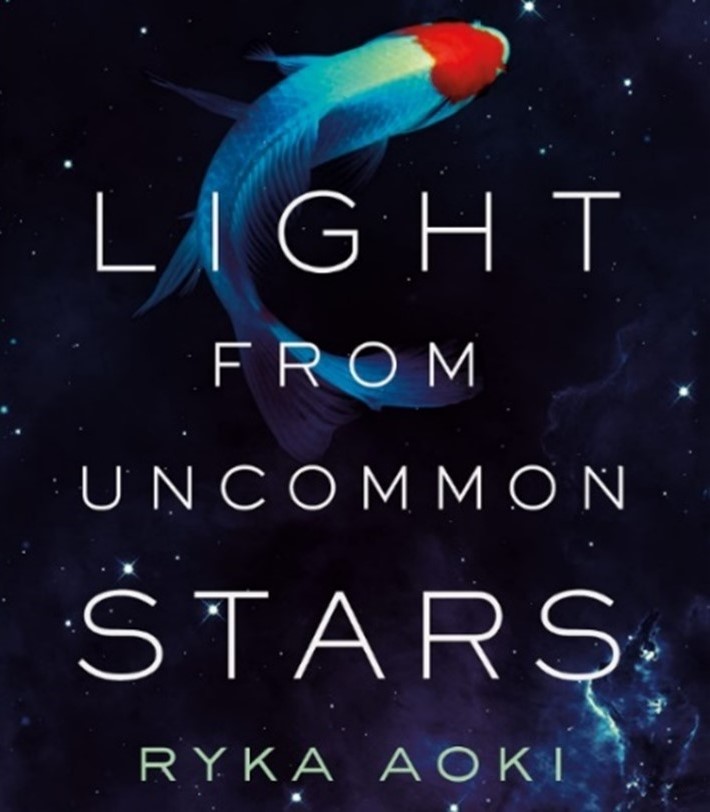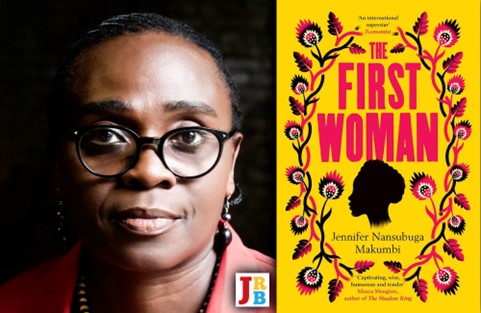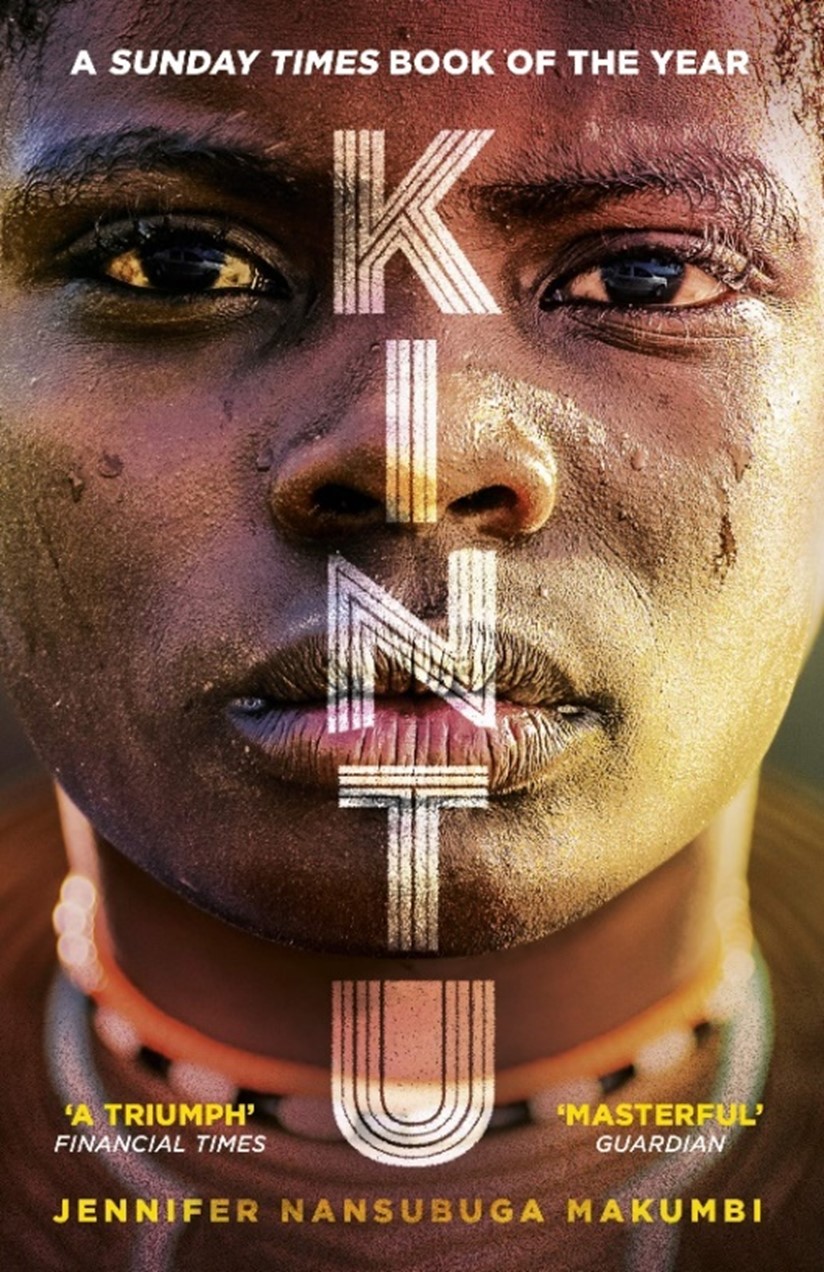 Jennifer Nansubuga Makumbi
"Remember, be a good person, not a good girl. Good girls suffer a lot in this life."
Jennifer Nansubuga Makumbi is a Ugandan novelist, who primarily writes Historical Fiction and short stories. Her book The First Woman won the Jhalak Prize in 2021 and was nominated for The Diversity Book Awards, Encore Prize and James Tait Black Prize.
Jennifer has a unique style of writing based on Ugandan oral traditions. She uses a blend of idioms, myth, folktale, and history, and her books have been described as captivating, multifaceted, poetic, and poignant.
Jennifer's earlier book Kintu starts in the year 1750 and spans roughly 250 years of Ugandan history and culture. The book touches on subjects such as politics, religion, social structure and has been described as "culturally rich".
Juno Dawson
"I dare to dream of a world where people can dress, speak and behave how they want, free from mockery, derision, judgement, harassment and danger. This is what I want. Who's with me?"
Juno Dawson is a trans author who writes non-fiction and YA literature. She was born in the UK and is currently a School Role Model for the LGBTQIA+ charity Stonewall.
Juno's writing career began in 2012, when she released Hollow Pike whilst working as a teacher. The book was a success, and she left her job to become a full-time writer. Her book This Book Is Gay was published in 2014. After a town in Alaska started a petition to have the book removed from a public library, Dawson responded, "there is still such small-mindedness and hatred left to contend with".
In 2015, Dawson came out as a transgender woman. She began hormonal transition in 2016 and wrote a column in the magazine Glamour about her experience transitioning. Dawson has been praised for her inclusion of trans and LGBTQ+ characters, and representing the community. Some of her titles include The Gender Games, Proud and What's the T? The Guide To All Things Trans and/ or Nonbinary.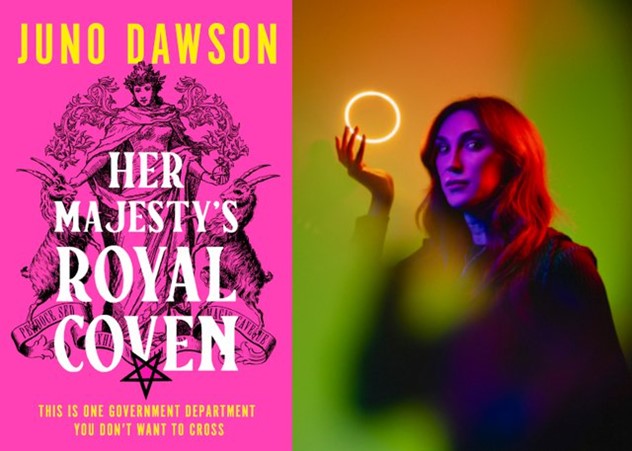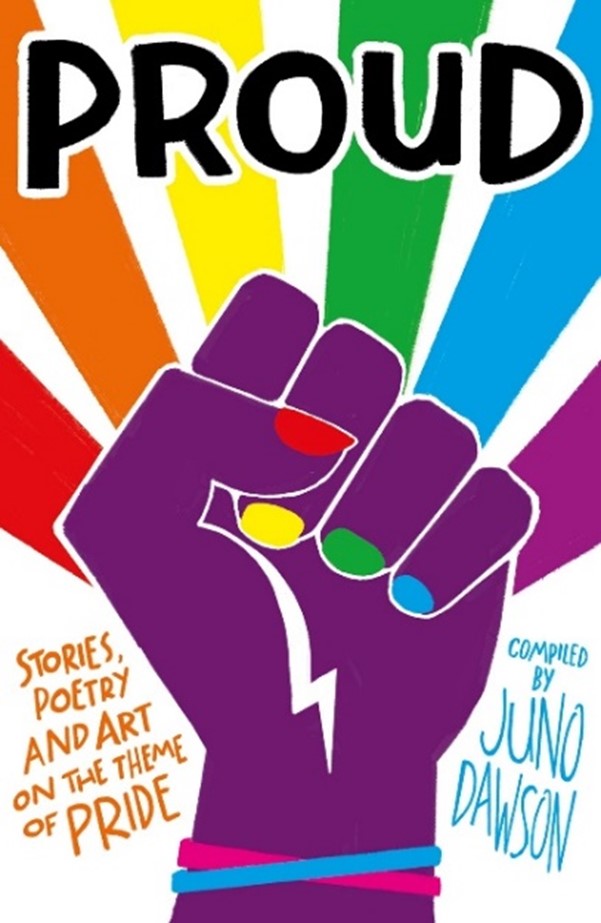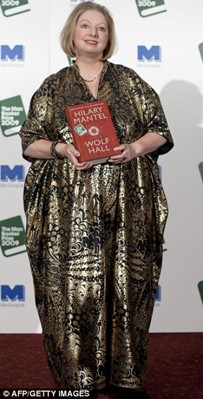 Hilary Mantel
"Her oppression is universal, her story cyclical; construed less as a human being than as an animal or force of nature, her place is outside history."
Two-time winner of the Booker Prize, Hilary Mantel was an incredibly successful Historical Fiction writer. Her most famous books are the Thomas Cromwell trilogy, fictional stories about the chief minister to King Henry VIII. The series has sold more than 1.5 million copies.
In 2003, Hilary's memoir Giving Up the Ghost won Book of the Year by mental health charity MIND. The book explores Hilary's life, including her physical and mental health struggles with her diagnosis of severe Endometriosis. Endometriosis is a condition which affects the womb and can cause chronic pain and affect fertility. When Hilary first sought medical help, her condition was treated as a "psychiatric illness", and she was given "antipsychotic drugs" which produced psychotic symptoms. She did not seek medical advice for many years afterwards. She would later become a Patron of Endometriosis charity SHE Trust.
As a result, many of Hilary's books revolve around the theme of women's bodies. In the New Yorker, Hilary wrote: Let the woman choose, if the choice is hers. The state should not stalk her. The priest should seal his lips. The law should not interfere.
Celeste Ng
"Before that she hadn't realized how fragile happiness was, how if you were careless, you could knock it over and shatter it."
Celeste Ng was born in Pittsburgh, Pennsylvania on 30th July 1980. Her parents moved from Hong Kong in the 1960's, and her father went on to work at NASA and her mother was a chemist teaching at Cleveland State University.
Celeste Ng has been a New York Times bestseller, producer of an Emmy nominated TV series and educator at the University of Michigan.
Her first novel Everything I Never Told You, spent 48 weeks on the bestseller list and sold more than 2 million copies. Her second book, Little Fires Everywhere, was picked up by Hulu and made into a mini-series produced by and starring Reese Witherspoon and Kerry Washington. It has been incredibly successful, being nominated for a plethora of awards including 5 Emmys.
The themes in her books usually revolve around family dynamics, suburban life and attitudes towards race in America.