Ski Trip 2023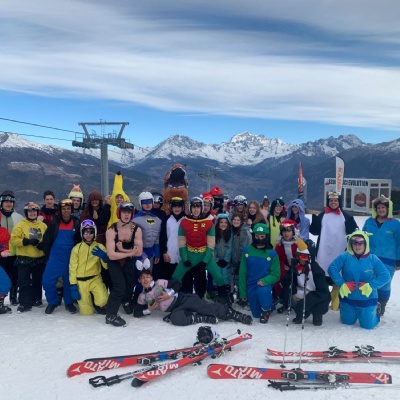 Another successful Long Road Ski trip took place over February half-term, with 36 students getting the chance to experience the fantastic ski resort Pila, situated in the alps, Italy.
As well as a brilliant skiing experience for all levels of ability, the trip also included a variety of apre ski activities including; Bowling, pool, pizza night and a ski instructor presentation where all of our skiers were awarded with certificates demonstrating the progression they had made throughout the week with improving their skiing.
All of the students were brilliant throughout the week, not only in their behaviour, but also with their attitude towards developing new relationships with peers from the college they had never spoken to or even met before.
There was also a very successful fancy dress day on the slopes, which all of the students embraced fantastically with some brilliant costumes and outfits (not often you see a T-Rex skiing down a mountain!).
Overall, it was a very successful trip and was not only enjoyable for the students, but also for the staff who had the pleasure of working with the students who came. Work has already started towards organising next year's trip - we can't wait to go again!