Apprenticeship Fair 2023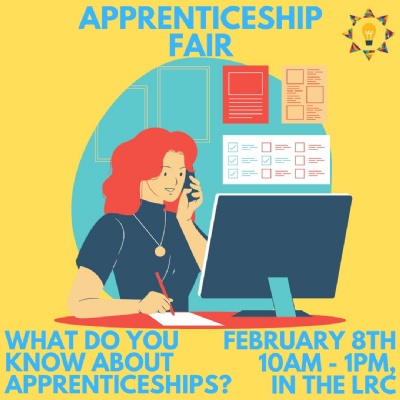 On Wednesday 8th February 2023, we held an apprenticeships fair as part of National Apprenticeships Week. The hall was packed with over 750 students, eager to find out more about apprenticeships, a way to learn and earn at the same time.
We were lucky to have representatives from 21 different employers:
Students who met five or more employers and completed the feedback form could enter a draw for the chance to win one of ten £20 gift cards. Needless to say, any student who attended the fair and found the apprenticeship of their dreams was already a winner (though of course a gift card never hurts).
Our annual Career Fair is on 9th May 2023 and will cover jobs for college leavers, work experience, volunteering, gap years, and summer work. Do come along if you are a Long Road student and get in touch if you are an employer, a provider of gap year experiences, or can offer volunteering opportunities and want to take part – contact us at careers@longroad.ac.uk. We look forward to meeting you!