Work Experience
Whichever subjects you choose to study with us at Long Road you'll be encouraged to undertake work experience, with our friendly staff readily available to help you identify appropriate opportunities. Work experience placements provide you with the opportunity to work with professionals and pick up industry know-how; this year our students took part in a number of work experience placements including shadowing Doctors, Physiotherapists, Nutritionists and Dieticians and various posts across Addenbrookes Hospital.
Using our links to help you find the perfect placement, this experience will help develop your skills, strengthen your personal statement and increase your employability. Visits from organisations such as ARM, Amazon, Career Ready, The Welding Institute and The Speakers Trust means you access expert, up-to-date advice to help you develop your interview and employability skills. If you're studying an Applied Diploma a work placement may be a key part of your course.
---
Career Ready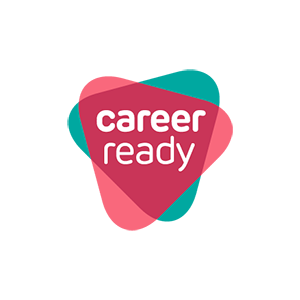 Our Careers and Science departments work closely with national charity Career Ready; focusing specifically on working with our Applied Science Extended Diploma students,   ensuring they are given a wide and varied programme of visits to employers within the STEM sector, developing their awareness of potential career paths, and networking with potential future employers.
Alongside these activities, they also engage with a broad range of masterclasses, delivered by industry specialists, to help build their confidence and employability skills, so that they have a stronger chance of positive progression in the future.
---
Form the Future
Form the Future is a local charity who specialise in working with education providers, students and industry, bringing them all together via different means.
Working in partnership with our Careers Team, Form the Future organise bespoke Careers Events for Health and Social Care students, Sports students, the Apprenticeship Careers Event, and workshops for staff and parents; particularly in relation to keeping everyone informed about developments and opportunities in Apprenticeship provision in the local area.