Politics A Level
Course Overview
According to MP and conservative thinker Edmund Burke (1729-1797) society is 'a partnership not only between those who are living, but between those who are living, those who are dead and those who are to be born', therefore it is vital that knowledge is passed down to different generations. Politics A level will allow you to understand and engage with the world around you whilst understanding how we got to where we are.
---
How does the UK government differ from other democratic and non-democratic countries? How well are rights protected? Does Parliament actually perform its functions correctly? Vital questions on how democracy functions in the UK and the powers held by those who govern us are just small parts of the course, alongside ideas such as Liberalism, Socialism, Nationalism and Conservatism that have shaped the modern world in both positive and negative ways.
In the first year we will study UK Politics and government covering democracy, political parties, pressure groups and electoral systems alongside the UK Constitution, Parliament, Prime Minister and the Supreme Court. In the second year we will focus on how politics and government in the USA compares to what we covered in the UK by looking at the US Constitution and Bill of Rights alongside the President, Congress and the development of rights.
Alongside these topics the A Level covers both core and non-core ideologies and the relevant debates on how thinkers related to these beliefs have looked at human nature, society, the state and the economy. There has never been a more important time to study Politics and to understand the societies in which we live, work and study.
Year 1 Modules
UK Politics and Core Ideologies
UK Government and Non-Core Ideologies
Year 2 Modules
Comparative Politics: Government and Politics of the USA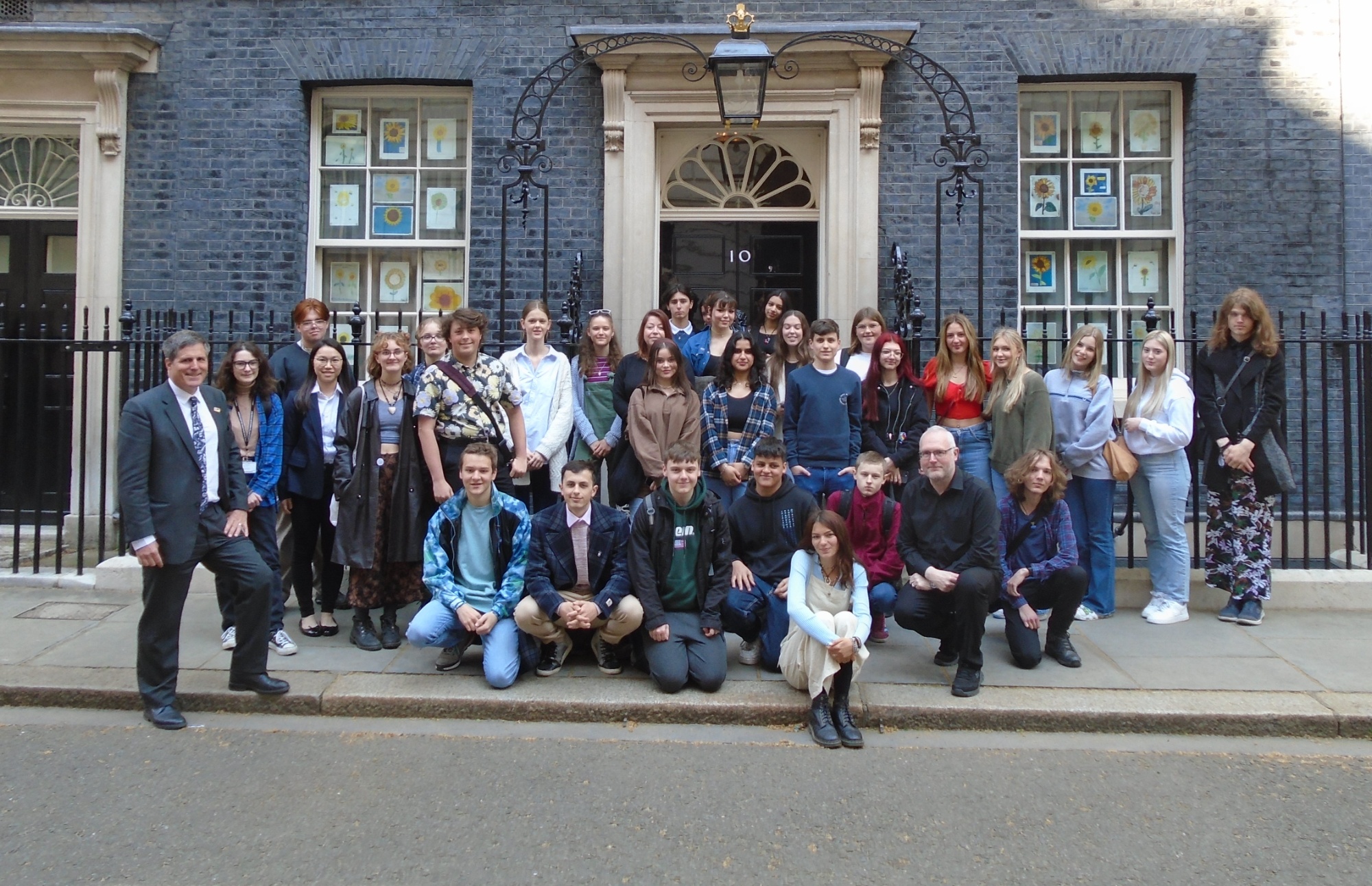 Key Info
Minimum Entry Requirements
Five GCSEs at Grade 5 including:

Grade 5 in GCSE English Language
Grade 5 in another GCSE Humanities subject (e.g. GCSE History, GCSE Geography, GCSE Sociology)
Grade 4 in GCSE Maths
Assessment
100% Exam
Exam Board: Edexcel
Exam Results 2022: 44% A* - B

Why choose this course?
You enjoy learning and debating around the theory and practice of how the UK is governed and how our system can be compared to that of the USA in terms of democracy, the distribution of power and the protection of rights. Additionally, you will enjoy Politics if you are interested in looking at ideas relating to how societies should and could be organised and how Conservatives, Socialists, Liberals and Nationalists differ from each other.
There is an option for students to establish a Student Politics Society and to get involved in a podcast dedicated to the wider subject not just topics covered in the exams.
Recently the Politics department has welcomed local MPs Anthony Browne and Daniel Zeichner and future visits have been planned alongside a visit to the UK Parliament at Westminster. It is hoped that it will be possible at some stage to visit Washington DC!
Skills you'll gain
In A Level Politics you were gain vital skills in researching, debating and answering questions on topics as varied as the nature of Modern Democracy, the powers and role of Parliament in the UK, the Prime Minister, the protection of racial minorities in the USA and the extent to which humans are naturally selfish or co-operative.
You will gain confidence in essay writing, extended reading and on how to answer political questions by carefully considering the evidence and coming to balanced and substantial judgements.
After Long Road
Politics students can go forward to study at University with a number of options open to them including Politics and International Relations, Politics and History and Politics studied alongside a foreign language.
The subject is a useful A Level for those wishing to progress onto further studies in History, Law, Economics or Sociology and the skills developed throughout the course would be a benefit to students wishing to work in local government or the wider Civil Service.
Politics allows students to understand both the ins and outs of how our government works and what our involvement means living in a democracy. Every lesson is varied and having a good teacher makes it worthwhile.