Media Studies A Level
Course Overview
Our lives have become dominated by screens. What advantages do they present us? And what problems? In an ever-changing world, an ability to analyse the messages, values, and ideologies inherent in media have become ever more important. From how online and social media targets its audience, how television shows construct compelling, challenging narratives, to how news media manipulates its audiences, you will fully engage with a range of issues and perspectives surrounding the media.
---
In A Level Media Studies, you will focus on textual analysis, representations of people and places, how audiences are influenced, and how media industries are structured. Media Studies is, at its heart, the practice of 'breaking down' media products to work out exactly how they were made, why they were made, and for who they were made. To explore this, you will learn a whole new vocabulary, which will change your perspective forever on how media works, and how it influences the world, for better and for worse!
In addition to the theoretical, discussion-based work completed in the classroom, you will also create media products. This is a very hands-on subject, and you must be prepared to approach a wide range of often challenging ideas and difficult concepts.
Throughout your time on the course, you will study advertising and marketing, newspapers, video games, music video, radio, and film marketing; exploring magazines, television and online media in significant detail. Finally, you will have the opportunity to demonstrate your creative abilities; producing a full-length music video you shoot yourself for an existing song, as well as a tie-in magazine excerpt that promotes your work, learning how to shoot and edit footage to create a compelling, unique project.
Ultimately, Media Studies is ideal for students who love engaging with media and want to take their passion to the next level.
Year 1 Modules
Advertising
Film Marketing
Newspapers
Magazines
Music Marketing
Music Video Productions
Creating a Newspaper, Magazine & short thriller film
Year 2 Modules
Television
Radio
Videogames
Online Media
Creating a supplementary magazine project
Shooting an ident/opening for a TV show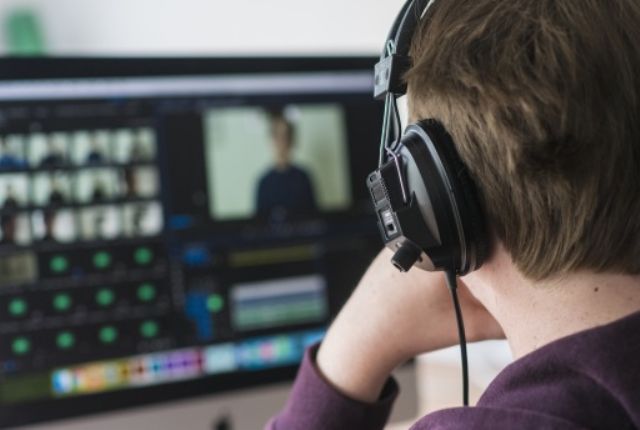 Key Info
Minimum Entry Requirements
Five GCSEs at Grade 5 including:

Grade 5 in GCSE English Language
Grade 5 in GCSE Media or Merit in Media Level 2 if taken
Assessment
70% Exam
30% Coursework
Exam Board: EDUQAS

Why choose this course?
With its focus on both theoretical analysis and practical, hands-on media production, A Level media studies is an excellent choice for students who prefer a combination of exam based and project-based assessment.
Most importantly, students who take a keen interest in media, including using online media, engaging in video games, reading newspapers and or watching television tend to both enjoy and be successful in this subject.
Students are encouraged to use our extensive equipment to shoot and edit their own projects outside of lessons. Workshops are run covering advanced A Level media theory.
Previous and planned visiting speakers have included university lecturers and industry professionals. Previous trips have included visits to universities and cinema screening, including screenings of student's video projects.

Skills you'll gain
A Level Media Studies develops a variety of skills, including analysis, presenting a detailed argument, interpersonal relationships, project work, the ability to debate and discuss, and writing for a specific audience.
Additionally, students will learn how to film using camera, and will edit using Lightroom, Photoshop, Premier Pro, and, in some cases, After Effects
After Long Road
A Level Media Studies is a robust academic subject that leads to a number of progression routes.
Students studying A Level Media Studies have gone on to study:
Photography
Animation
Journalism
English
Sociology
Universities that our students have attended include Nottingham Trent, Lincoln and UEA.
I am aiming for a career in journalism, and this course will help me to understand the industry. I can relate to the topics we study, and my teacher is very attentive and caring towards us, which makes the lessons easier and more enjoyable.