'Curious Entrepreneurs' inspires the future generation for life​​​​​​​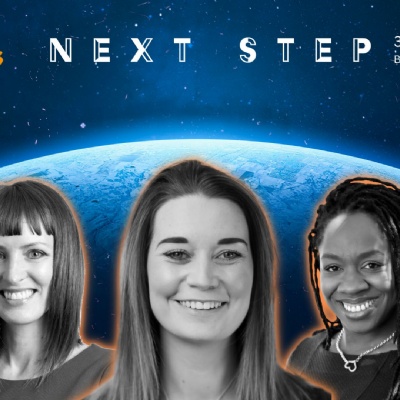 The team behind Curious Entrepreneurs, Ignite2Inspire are running a Next Step event in St Neots on 3rd December to help guide and inspire our future generation of business owners.
This time we welcome an all-female judging panel! Christine Griffey, CEO of Shift Momentum is joined by Danielle Bridge (ABC Life Support) and Hayley Williams (Keystone Marketing). Together they will be reviewing the pitches put forward to them to decide who shall win a cash prize!
The Ignite programme supports young people aged 16-24 to discover the opportunities available to them following their formal education. This group of 'Curious Entrepreneurs' is founded by Inspire 2 Ignite CIC.
Every quarter, the Inspire team bring together local Curious Entrepreneurs at their 'Next Step' events. These free workshops focus on inspiring young people and making them aware of the opportunities available to them, from careers guidance, training programmes, grant funding, business advice to entrepreneurship.
The Inspire team offer the Curious Entrepreneurs the chance to pitch their sparks of ideas, or to get ideas, so that if they wish to, they can build a business from their bedroom. The Inspire team offer support to help the young people to build their business with little to no start-up capital requirements, turning an idea into income.
The first Curious Entrepreneurs Next Step event was a resounding success, with ten young people aged 16-24 winning £350 each, to help them start a business from their bedroom.
One of the young people said, "Sunday's experience was truly surreal and transformative for me. The positive messages from the panellists really transformed my opinion of myself and my ability, it made me realise I am not stuck and with the right attention and direction I can reach crazy heights. You made a young man believe in himself once more. It made me realise all entrepreneurs can help each other and the work you guys are doing is outstanding" – Johnny Crook, 22, winner of £350.
For more information about the Next Step events and to take part please follow this link https://www.curiousentrepreneurs.co.uk/next-step/.