Creative Industry Day at The Junction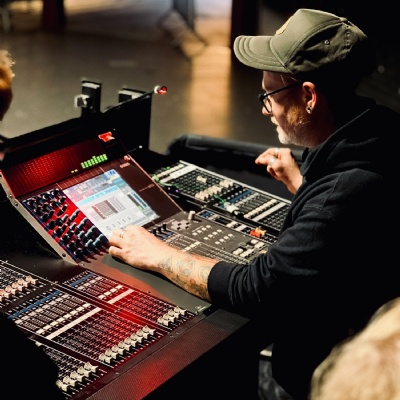 Our Performing Arts students spent an insightful day at The Junction, taking part in a wide range of workshops led by industry specialists.
On Friday 4th November, thirty of our Year 1 Music, Musical Theatre and Drama students took part in Creative Industry Day at The Junction. The students participated in workshops covering Live Sound, Lighting Design, Song Writing and Movement Theatre led by industry professionals.
They were then taken on a behind-the-scenes tour of the venue by staff, seeing everything from the performance areas to the dressing rooms and hearing stories of bands and artists who have performed there.
Finally, the students were able to quiz professionals from several different areas of the creative industries on their job roles, how they got into the industry and how the industry is changing. It's great to have this link with The Junction, and we are looking forward to more collaborations in the future.
Thank you to Performing Arts Technician, Daniel, for taking these brilliant photos. Click on the album below to view them all!
Creative Industry Day, The Junction