AoC Sport National Championships 2022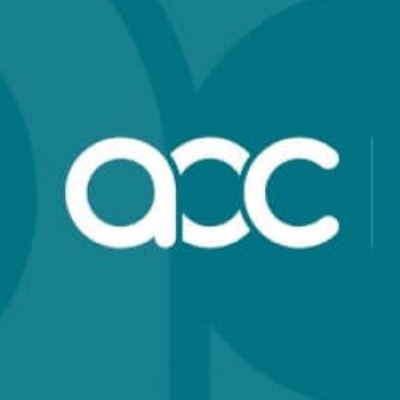 Congratulations to our Women's Football Team and Men's Basketball Academy who made it to the AoC Sport National Championships, held at the University of Nottingham last weekend (22nd – 24th April 2022). A fantastic weekend was had by all involved and our coaches were kind enough to keep a weekend diary, so we could come along on the Champs journey with them!
Holly, Women's Football Team Assistant Coach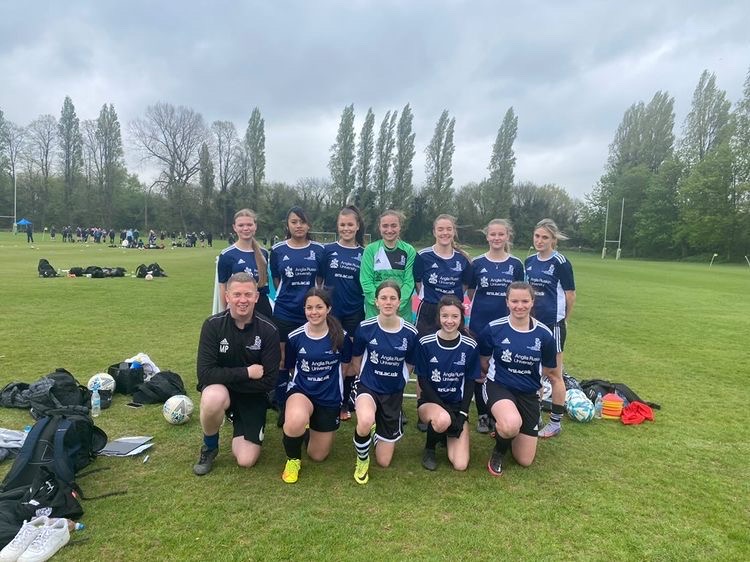 Friday 22nd April – Day 1:

No matches for the Women's Football team, we start tomorrow. We got everyone checked into their room then headed down to the sports centre to support the Basketball Academy boys. They did very well!
Now for some dinner and downtime before heading to the Opening Ceremony of the AOC National Championships.
---
Saturday 23rd April – Day 2:
Early start for the girls today, starting our first match at 9:30am. 6 games today, playing in a 7 vs 7 format, 10 minutes each half totalling in a 20-minute game. Great start as we won our first game 3-1 vs Loughborough College. Unfortunately we lost our next 5.
Some very tough games playing against the Brighton, Hove and Sussex Sixth Form College (South East Region), Barnet and Southgate College (London Region), South Gloucestershire and Stroud College (South West Region), Sandwell College (West Midlands Region) and Coleg y Cymoedd (West Region). Some of these teams are linked to professional football clubs and are academy teams, we managed to keep the scores close by only 1 or 2 goals each game which is a great achievement for us.
A long day for the girls finishing at 4:30pm. Now to head back for some food and downtime.
After some downtime, we went to the local leisure park to play some bowling and pool.
3 games tomorrow hopefully we can win some.
---
Sunday 24th April – Day 3:
Early start again for the girls playing Gateshead College (North East Region) at 9:30am. Lost our first game 1-0 but pulled it back in our second game vs Huddersfield New College (Yorkshire and Humberside Region) winning 2-0! Great game from the girls. We finished our last game against Xaverian College (North West Region) loosing 3-1, our first game letting more than 2 goals in. A great achievement from the girls, unlucky in a few of the games but overall positive performances throughout the whole weekend.
Everyone enjoyed themselves and some positive footballing points to take from the weekend.
Well Done, Girls!!!
---
Pete, Basketball Academy Head Coach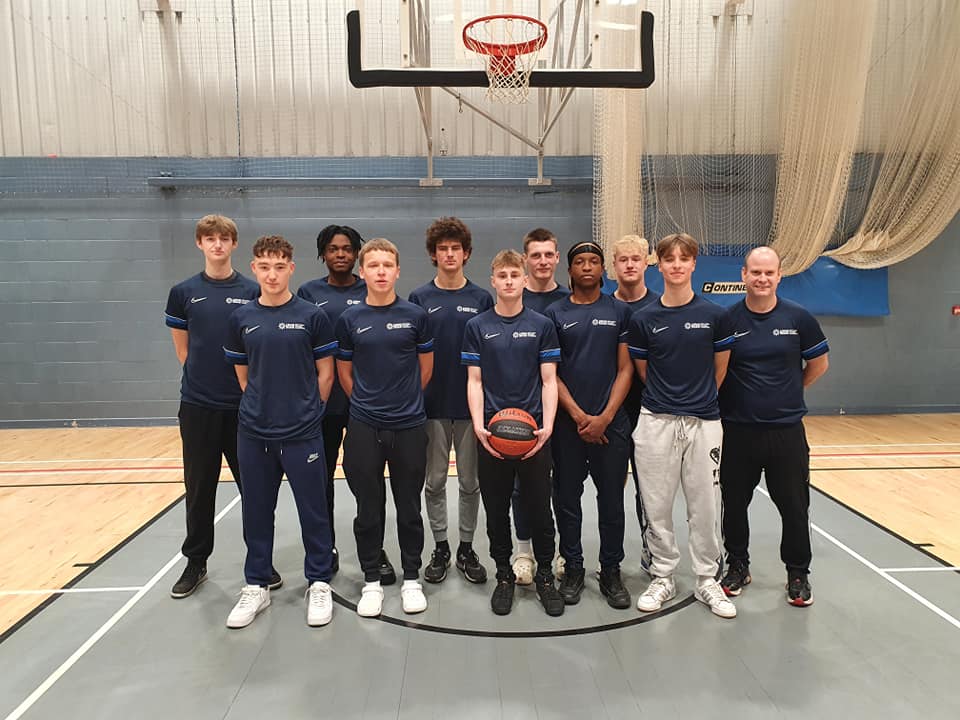 Friday 22nd April – Day 1:
Great first day at the AOC National Championships for our Academy Squad going 2-0 beating Stoke-on-Trent on their first game in a 1-point thriller!!
They then went onto beat Carmel College in their 2nd game of the afternoon.
Finishing off with a well-deserved massage!! Massive thanks to our friends at Moulton College for this. A very professional service!!
Now for some dinner and down time.
---
Saturday 23rd April – Day 2:
Sadly, our first loss this morning against a tough team from Richard Huish College to go 2-1.
Final pool game at 1230 vs Calderdale College needing a win to secure our spot in the final four. Let's go boys!!
Sadly, after a strong first day not the Day 2 we'd hoped for. Had a rough day today losing both our pool games. Firstly, to Richard Huish College and then to Calderdale which put us in a 3-way tie for second and we sadly ended up 4th in the pool on points difference. We then lost our placing game this afternoon and will now play for 7th tomorrow.
You enjoy the successful days and learn from the tough ones!!
Hopefully we can finish strong tomorrow!!
---
Sunday 24th April – Day 3:
Our U19 Academy Squad finished the weekend on a positive note with a strong performance vs Cardiff to finish 7th overall. After such a strong start not really where we wanted to end up but shows the challenges of a short game format tournament where the pressure is always on.
A lot to take from the weekend and a great learning experience for our boys who represented the club and Academy at this National tournament for the first time in our history.
Congratulations Boys!!
---